3 Stage 20 Inch x 4.5 Inch Big Blue Heavy Duty Whole House Filter
Detailed Description:
3 Stage 20 Inch x 4.5 Inch Big Blue Heavy Duty Whole House Filter
Are you concerned about dirt, odor, color, and bad taste in the cottage lake? Get clean & clear water in your whole house faucets. Perfect for Homes and Cottages Suitable for Municipal and Well Water Applications.
Usually we use Whole House Water Filter to deliver safer, cleaner, water to every faucet and shower head in our whole house without drawing down water pressure.Our Whole House Water Filter designed with over-sized filters, housings to maintain the strongest water pressure as much as possible. Larger housings with larger filters require less frequent services, which saves your time, money, and efforts.
If you are looking to add a Ball Valve for your system, we have 1″ WH Heavy Duty Ball Valve + 1″ MIP Hex Nipple/Coupling for 1″ Inlet/Outlet Systems sold separately
---
Pre-loaded Filter Cartridges: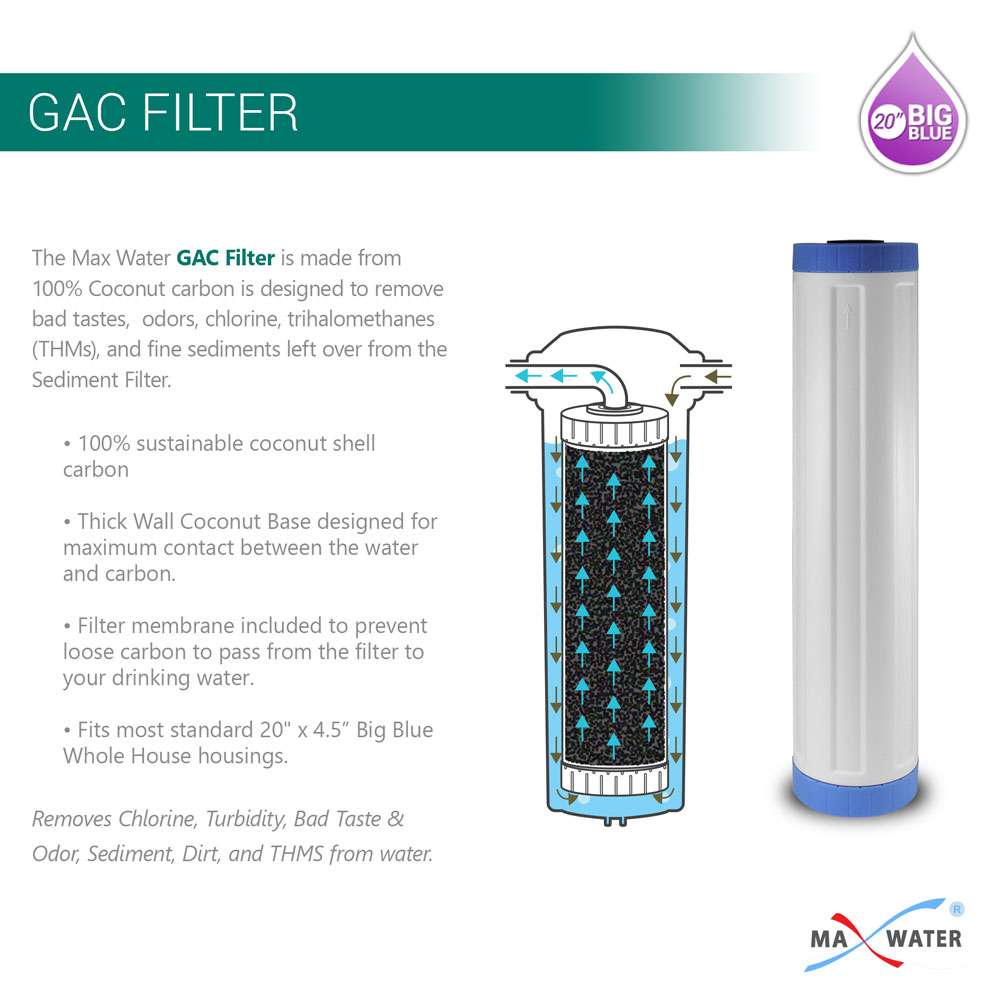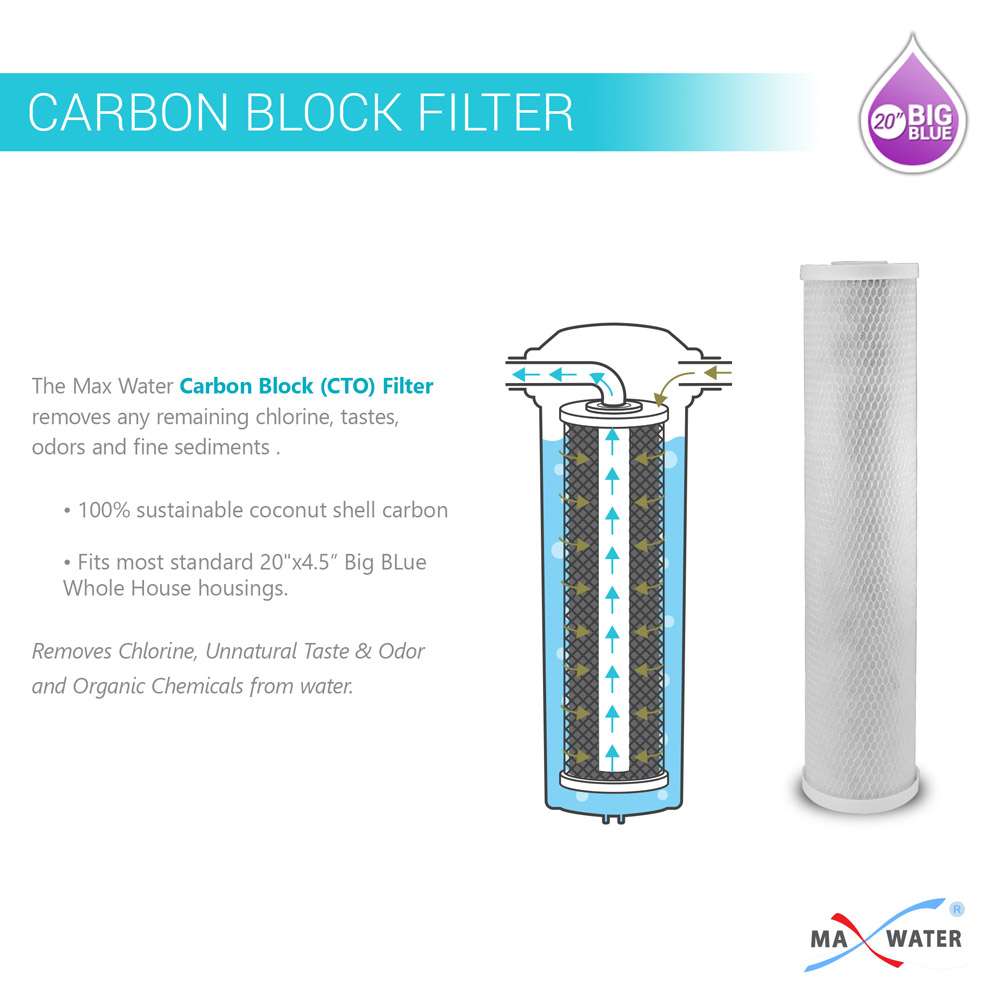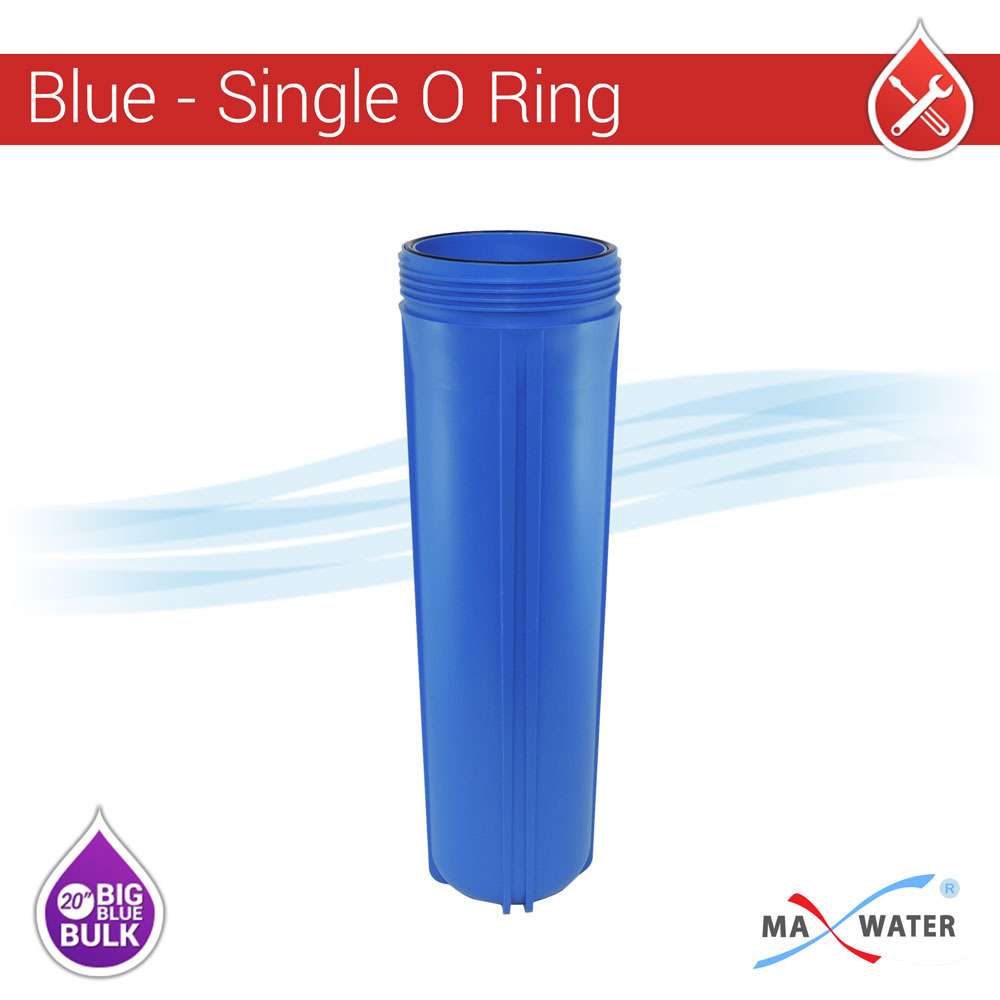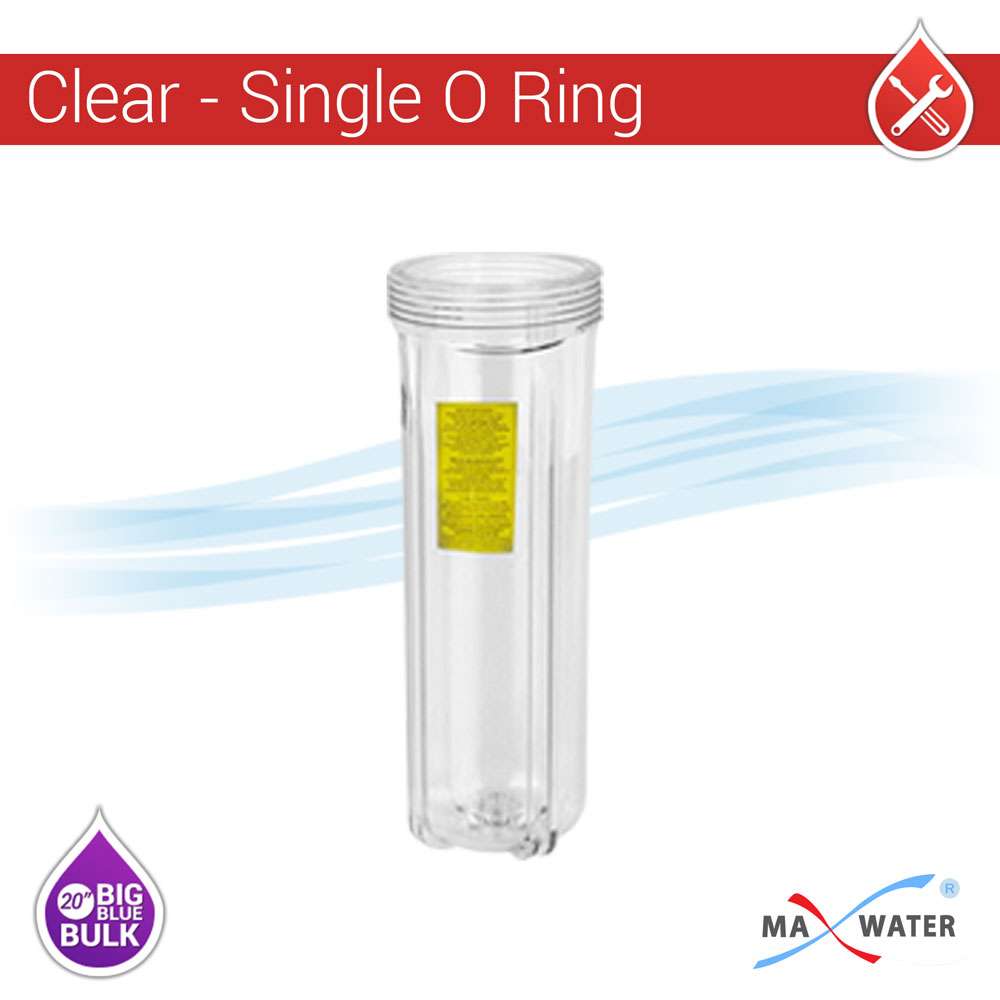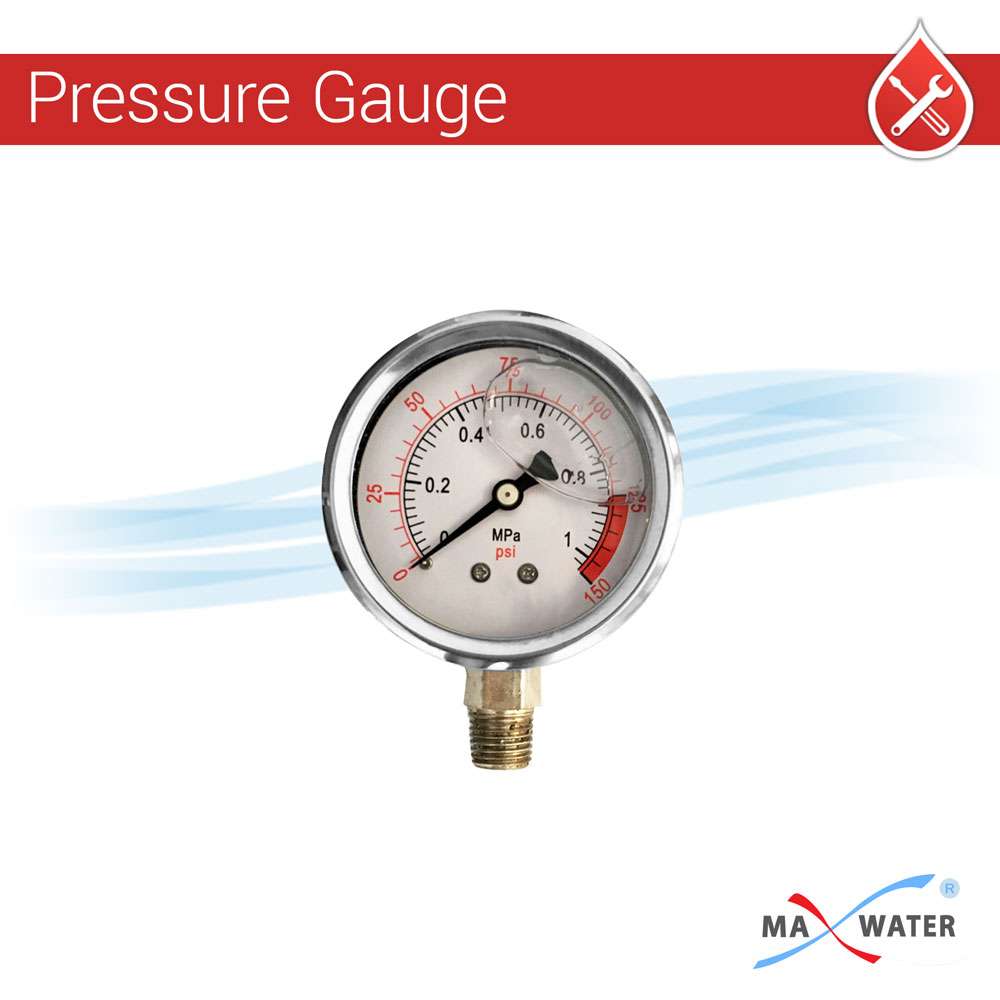 Clear filter housings help to observe the filters life and determine the exact time to replace it with a new one also the system supplied with 2 gauges which they are good indicators when the filters are clogged with dirt.
Vertical Hydraulic Gauge
* The first pressure gauge read your incoming feed water pressure (your city water or well water pump pressure)
* The second gauge read unit internal pressure.
Both gauges indicate when to replace the filters. When changes in reading start dropping, that is an indication that the cartridges are clogging with dirt and the water inside the system can't pass through smoothly.
Removes/Reduces:
Sediment (silt, dirt, rust ETC.)
Pesticides
Bad tastes & odors
Giardia Cysts
Chlorine
Turbidity
Herbicides
VOC (volatile organic compounds)
THMs
MTBEs
---
Includes:
1 X 20 inch x 4.5 inch transparent clear filter housing with single o ring and pressure release button.
2 X 20 inch x 4.5 inch Big Blue filter housing with single o ring and pressure release button.
2 X Pressure Gauges Size 60MM , Range 10 Kg/psi, Indicate your filter changes when the inlet & outlet water pressure readings are not equivalent.
1 X 5 Micron PP spun Sediment filter, Dual Gradient Density Filtration.
1 X GAC coconut shell carbon filter
1 X 20 inch x 4.5 inch CTO Activated Carbon Block Filter
1 X Filter Wrench
1 X three stages Metal Wall Mounting Bracket
1 Year Limited Manufacturer's Warranty
---
Specifications:
Sediment Filter Life Approx – 6 – 12 months.
Carbon Filter Life – Minimum 20,000 – Maximum 35,000 Gallons
Less than 1 psi pressure drop @ 20 GPM
Maximum operating pressure: 90 PSI
Operating temperature: 40-100°F (5-40°C)
Dimensions: 27.5 inch height x 24.5 inch width x 8 inch depth
Weight: Approx 42 lbs.
Feed water pH range: 4.0-10.0
Preferable feed water pressure range: 20-90PSI to get the best filtration results keeps it less than 60PSI.
Maximum feed water TDS: 2000PPM
Flow Rate (GPM)

1-40* GPM for 1 inch Inlet/Outlet
1-35* GPM for ¾ inch Inlet/Outlet
*Pressure drop will be determined based on feed water pressure, filter cartridge, fluid viscosity, filter life and conditions.
---