Management of Diabetic Foot Complications: Pathways of Care (English) Paperback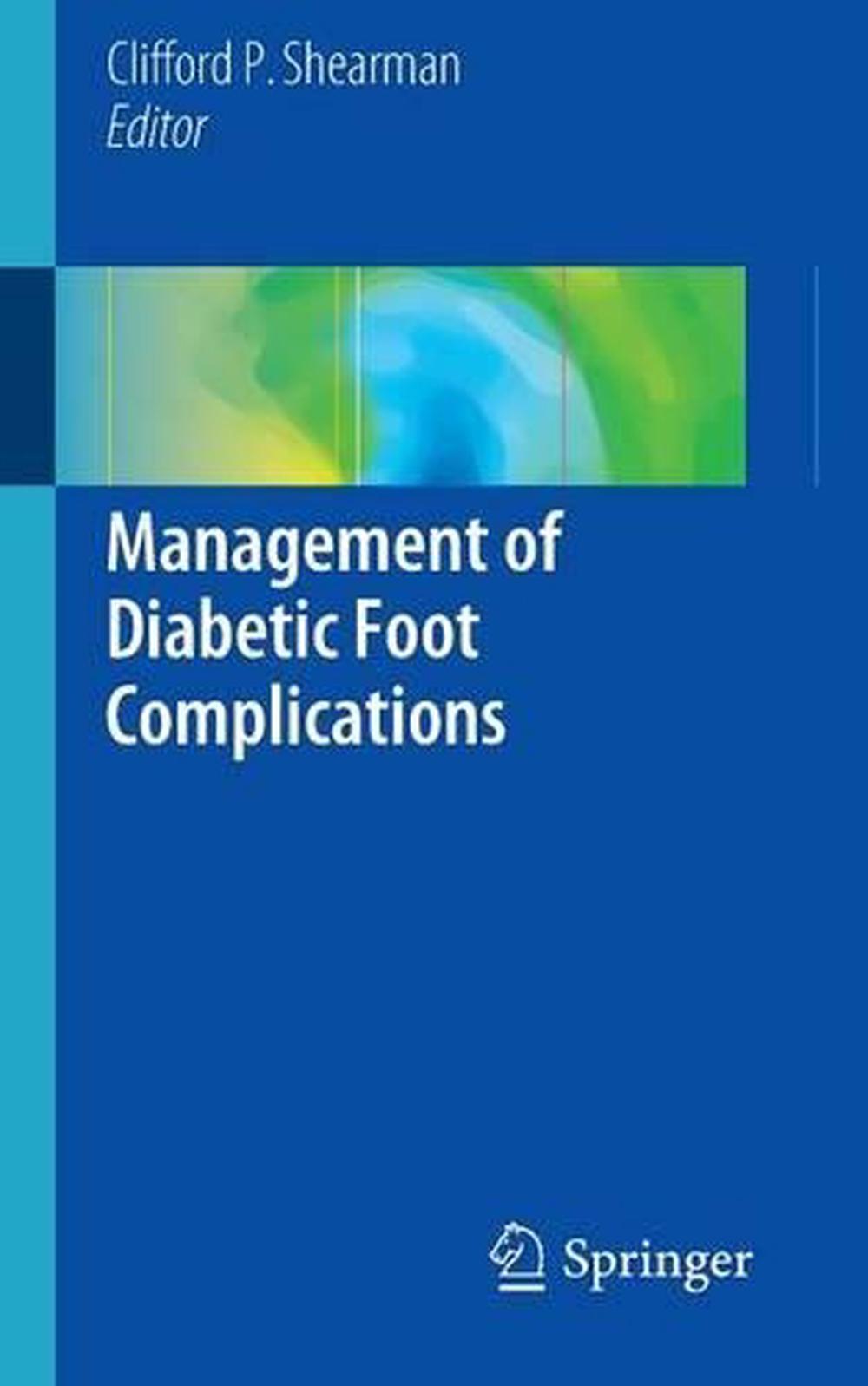 Management of Diabetic Foot Complications
Estimated delivery

3-12 business days
Format
Paperback
Condition
Brand New
Description
Each section of this practical handbook on care pathways for feet affected by diabetes includes algorithms, key facts, and suggestions for clinical management. It also considers the public and political concern over the increasing prevalence of the disease.
Publisher Description
Public and political concern about the increasing prevalence of diabetes has prompted major concern about treatment of patients with
the condition. Foot complications are some of the commonest causes of
hospitalisation of people with diabetes and if not treated well often lead to
amputation. There is evidence that 85% of these amputations can be prevented by better understanding of the problem and by multi-disciplinary teams working more effectively together. This has been recognised and NICE have recently published guidelines on diabetic foot
complications as have Diabetes UK and NHS Diabetes. These have been successful in raising awareness of the problem but the local multi-disciplinary teams need clear practical advice on how to manage the foot in diabetes and deliver high quality care. With the current interest in improving outcomes for patients with foot complications this is an ideal time to make a practical evidence-based
handbook available. This book will provide clear practical guidelines
on how to manage all aspects of the foot in diabetes as well as an in-depth
analysis of the most recent evidence. The book will be based on care pathways with algorithms for each section so it would be of practical value in any clinic in primary or secondary care. It will appeal to a wide range of health care professionals treating people with diabetes: vascular surgeons and trainees, orthopaedic surgeons, diabetes specialist nurses, podiatrists and tissue viability nurses.
Author Biography
Professor Cliff Shearman is Professor of Vascular Surgery at University of Southampton and Associate Medical Director for R&D in Southampton University Hospitals NHS Trust, UK. He is also Head of Wessex School of Surgery and President of the Vascular Society of Great Britain and Ireland. He has a research and clinical interest in diabetic vascular disease and its complications and heads a multidisciplinary diabetic foot care team. Professor William Jeffcoate is Consultant Endocrinologist at Nottingham University Hospitals NHS trust. He first established a specialist foot service in Nottingham in 1982 and co-founded the Foot Ulcer Trials Unit in 2002. His main research interest lies in collating evidence to underpin protocols for the clinical care of foot disease. He was Contributing Editor to The Lancet from 1997 to 2007 and is currently an Associate Editor for Diabetologia.
Details
ISBN

1447145240

ISBN-13

9781447145240

Title

Management of Diabetic Foot Complications

Format

Paperback

Year

2013

Pages

226

Edition

2015th

Publisher

Springer London Ltd

Dimensions

8.2 in. x 5.2 in.
About Us
Grand Eagle Retail is the ideal place for all your shopping needs! With fast shipping, low prices, friendly service and over 1,000,000 in stock items – you're bound to find what you want, at a price you'll love!
Shipping & Delivery Times
Shipping is FREE to any address in USA.
Please view eBay estimated delivery times at the top of the listing. Deliveries are made by either USPS or Courier. We are unable to deliver faster than stated.
International deliveries will take 1-6 weeks.
NOTE: We are unable to offer combined shipping for multiple items purchased. This is because our items are shipped from different locations.
Returns
If you wish to return an item, please consult our Returns Policy as below:
Please contact Customer Services and request "Return Authorisation" before you send your item back to us. Unauthorised returns will not be accepted.
Returns must be postmarked within 4 business days of authorisation and must be in resellable condition.
Returns are shipped at the customer's risk. We cannot take responsibility for items which are lost or damaged in transit.
For purchases where a shipping charge was paid, there will be no refund of the original shipping charge.
Additional Questions
If you have any questions please feel free to Contact Us.