American Tourister Pop Max 3 Piece Luggage Spinner Set – 29/25/21(Purple)

American Tourister Pop Max 3 Piece Luggage Spinner Set – 29/25/21(Purple)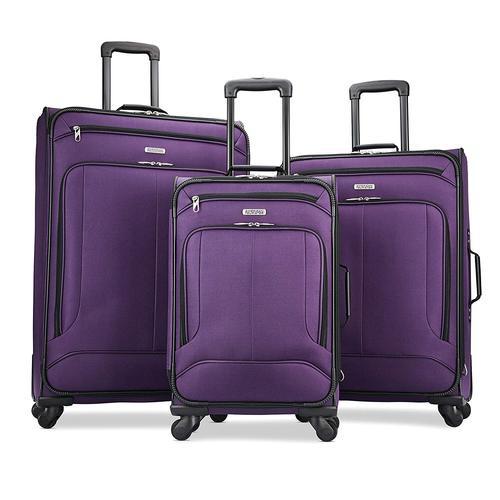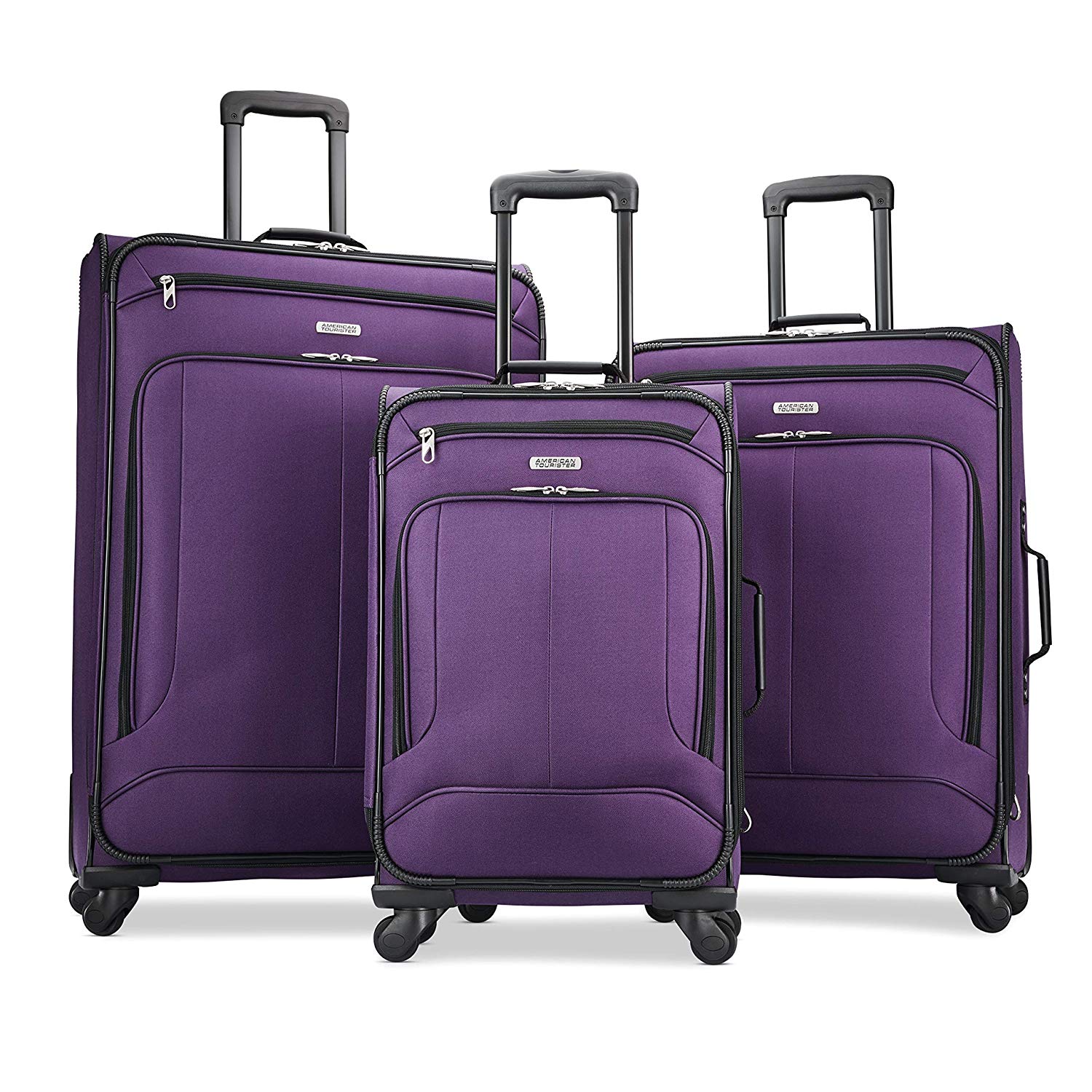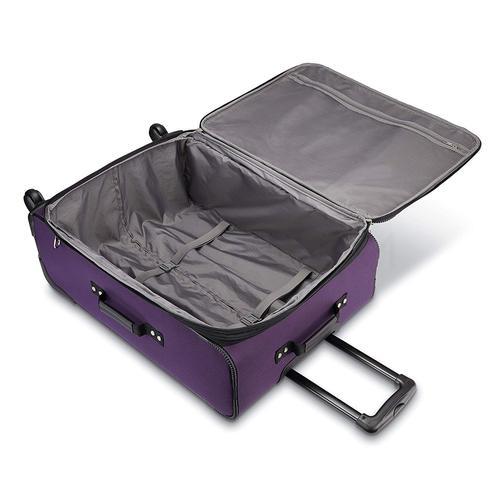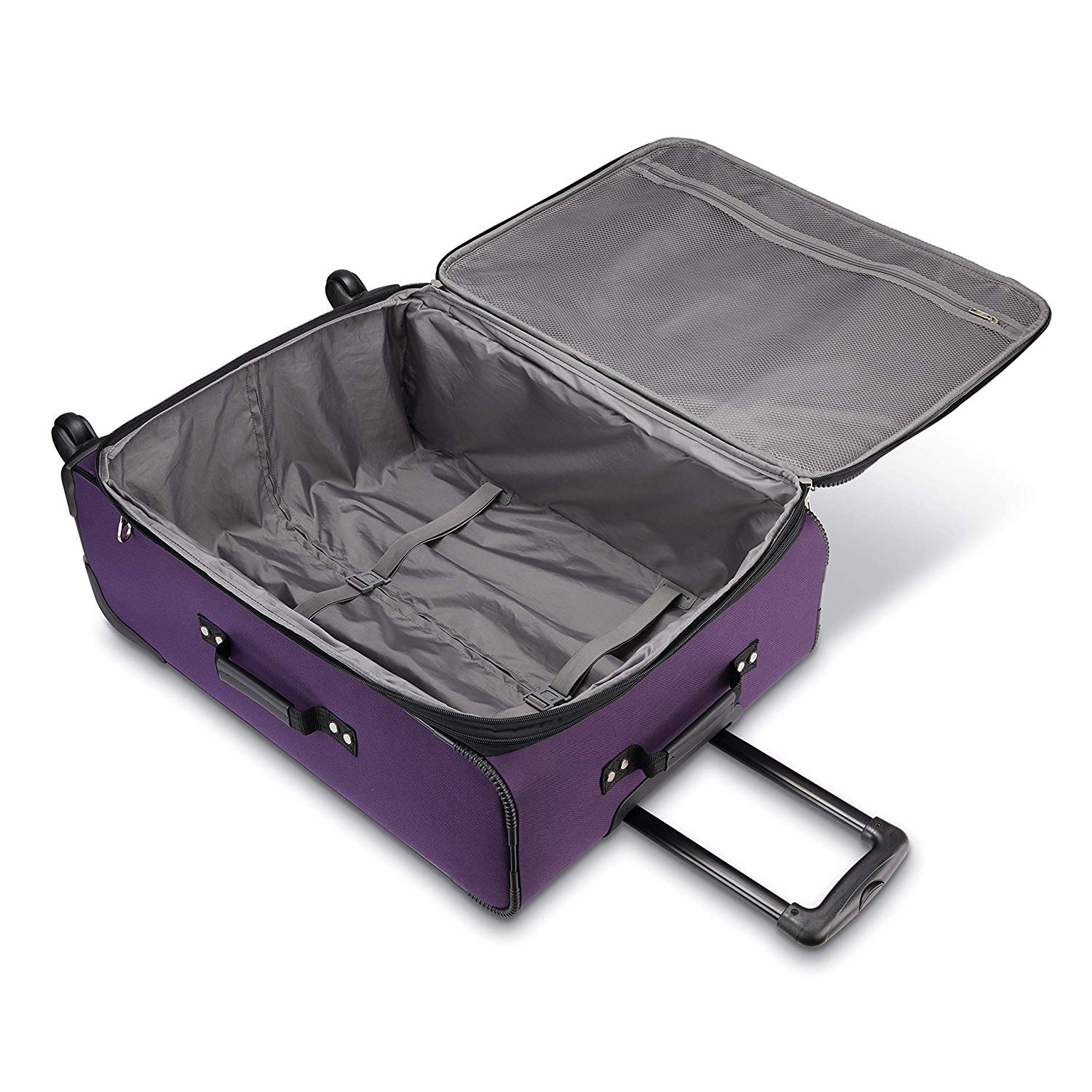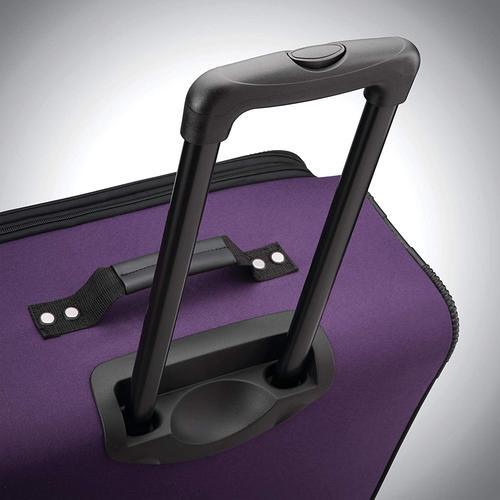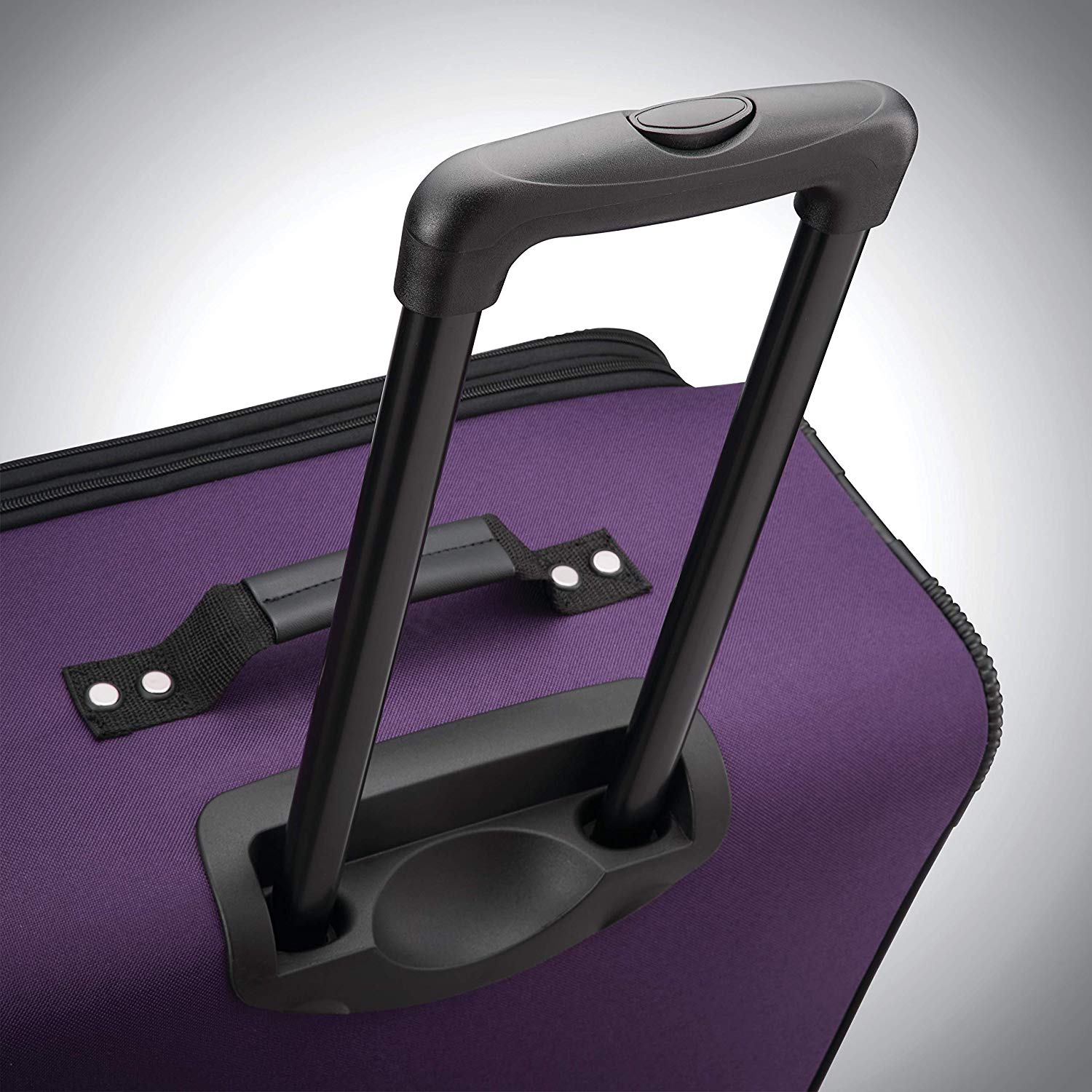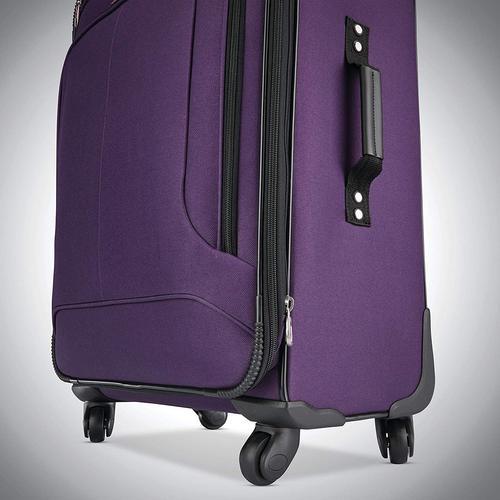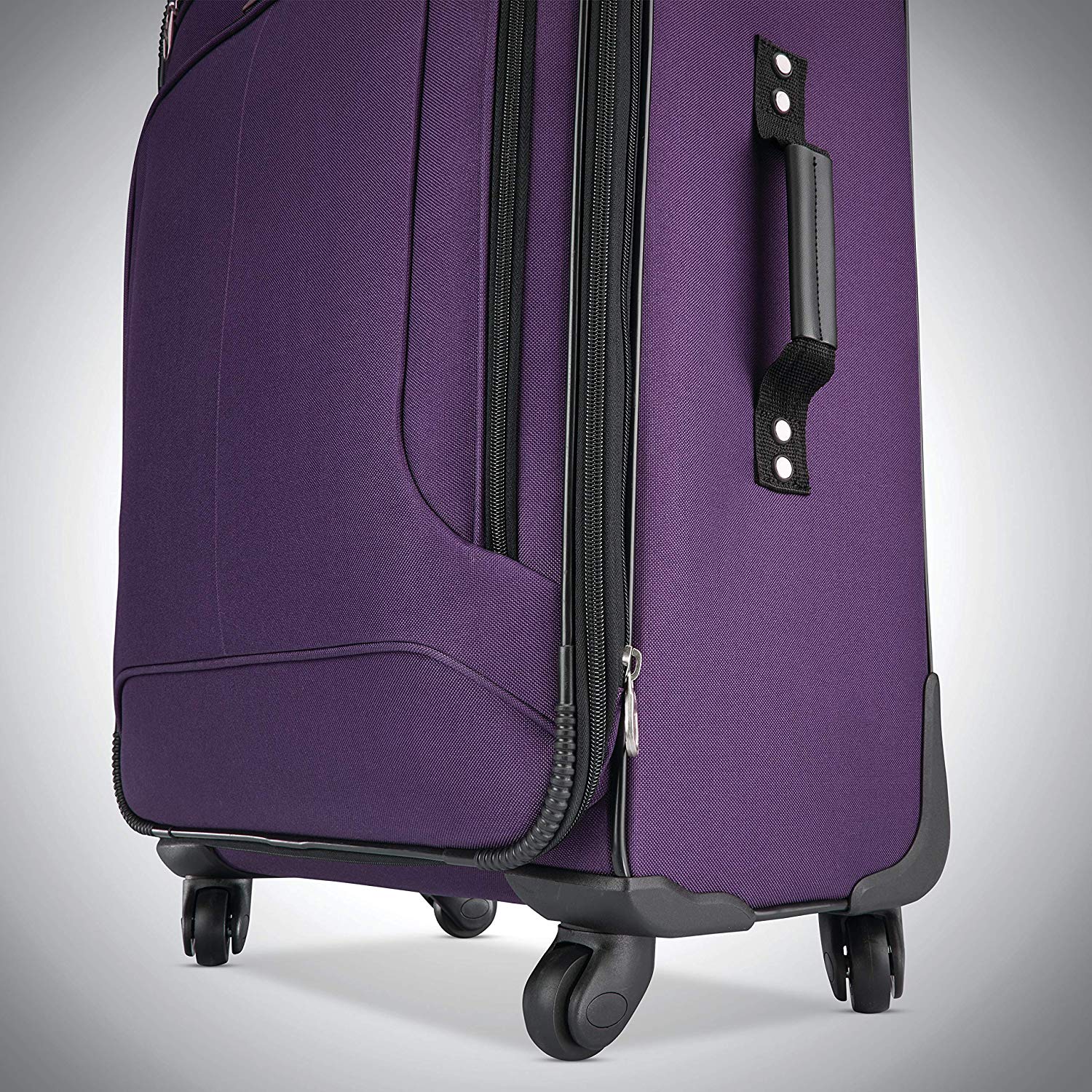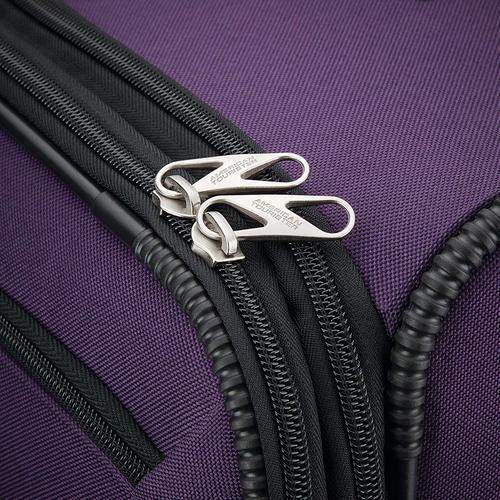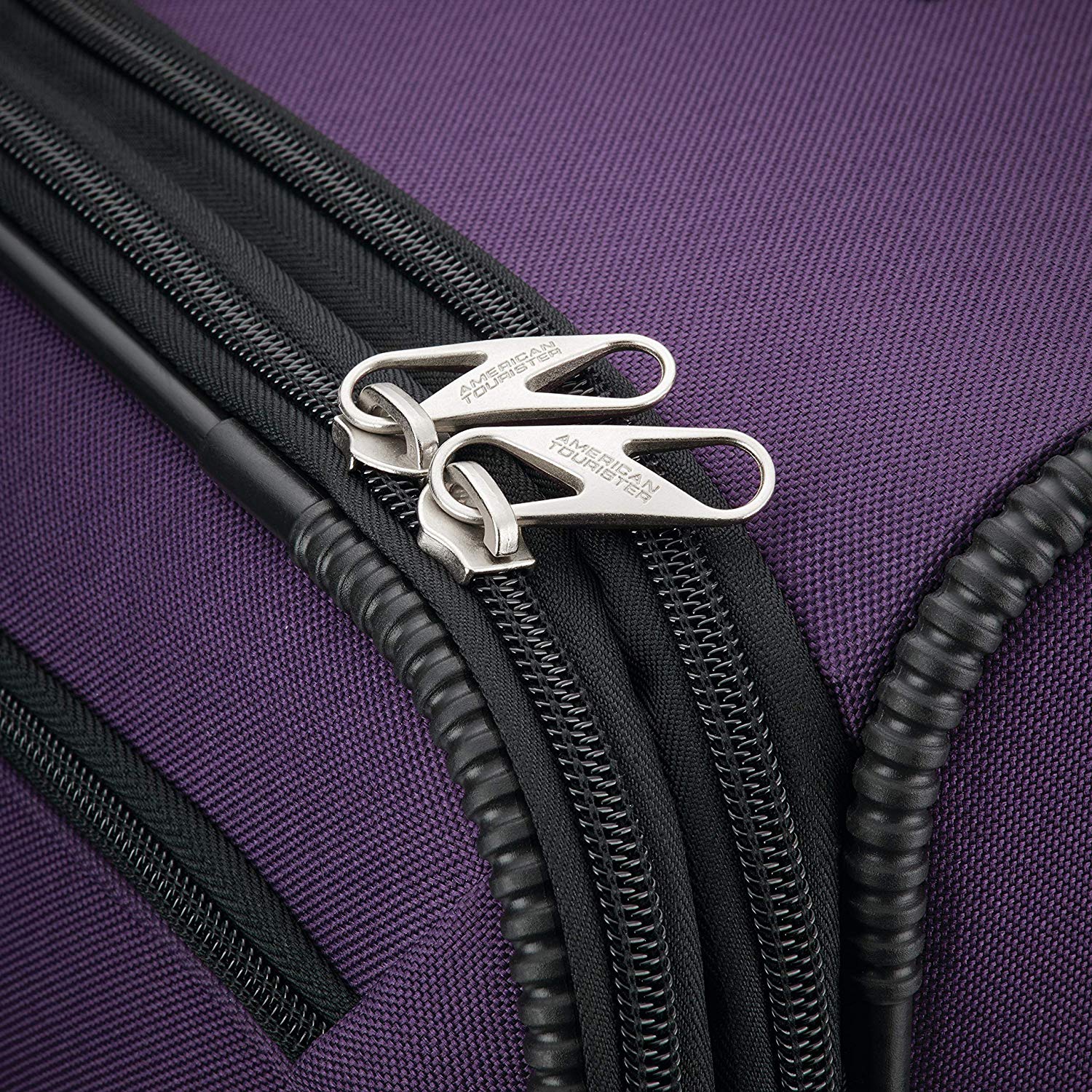 Catalog #: AMT1153581717
MFG Part #: 115358-1717
Condition: Brand new, USA Warranty
Includes three 4-wheel Spinner Suitcases (sizes: 21″, 25″, 29″).
American Tourister 10 Year Warranty.
Expandable.
Built strong yet ultra-lightweight.This Pop Plus Nested set allows for the 29″ bag to stow the 25″ and 21″ bags neatly.






600 Denier Polyester
A man-made fiber produced by the polymerization of the product formed when an alcohol and organic acid react. Loosely defined, denier (D) refers to yarn size: the larger the denier, the bigger the yarn.
Spinner Wheels
Four wheels… zero effort, four multidirectional spinner wheels allow 360 degree upright rolling in multiple directions so there's no weight on your arm.
Retractable handle
Provides easy maneuverability when extended out from the case, and stores neatly inside when not in use. Locks in place in both the fully extended and stored positions for secure traveling.
Side carry handle
Allows you to lift the case with ease and comfort.
Expandable
Fabric folded within a zipper compartment opens with a zip to add 2″ or more carrying space to the interior of your suitcase. Because you never know when you might need more room.
Product Features:
Four, mult-directional spinner wheels for easy mobility. Rolls upright so there's no weight on your arm.
Padded top and side carry handles provide comfort when lifting a fully packed case.
Interior features multiple pockets for organization.
Cases expand for added packing capacity.
Product Specifications:
Dimensions as follows:
21″: Case Dimensions – 21″ x 14″ x 7.5″. Overall Dimensions – 24″ x 14″ x 8″
25″: Case Dimensions – 25″ x 18″ x 8.5″. Overall Dimensions – 28″ x 18″ x 8.5″
29″: Case Dimensions – 29″ x 20″ x 9.5″. Overall Dimensions – 32″ x 20″ x 9.5″
Weight: 31.3 lbs.
Body Dimensions: 29.0″ x 20.0″ x 9.5″
Overall Dimensions: 32.0″ x 20.0″ x 9.5″