Description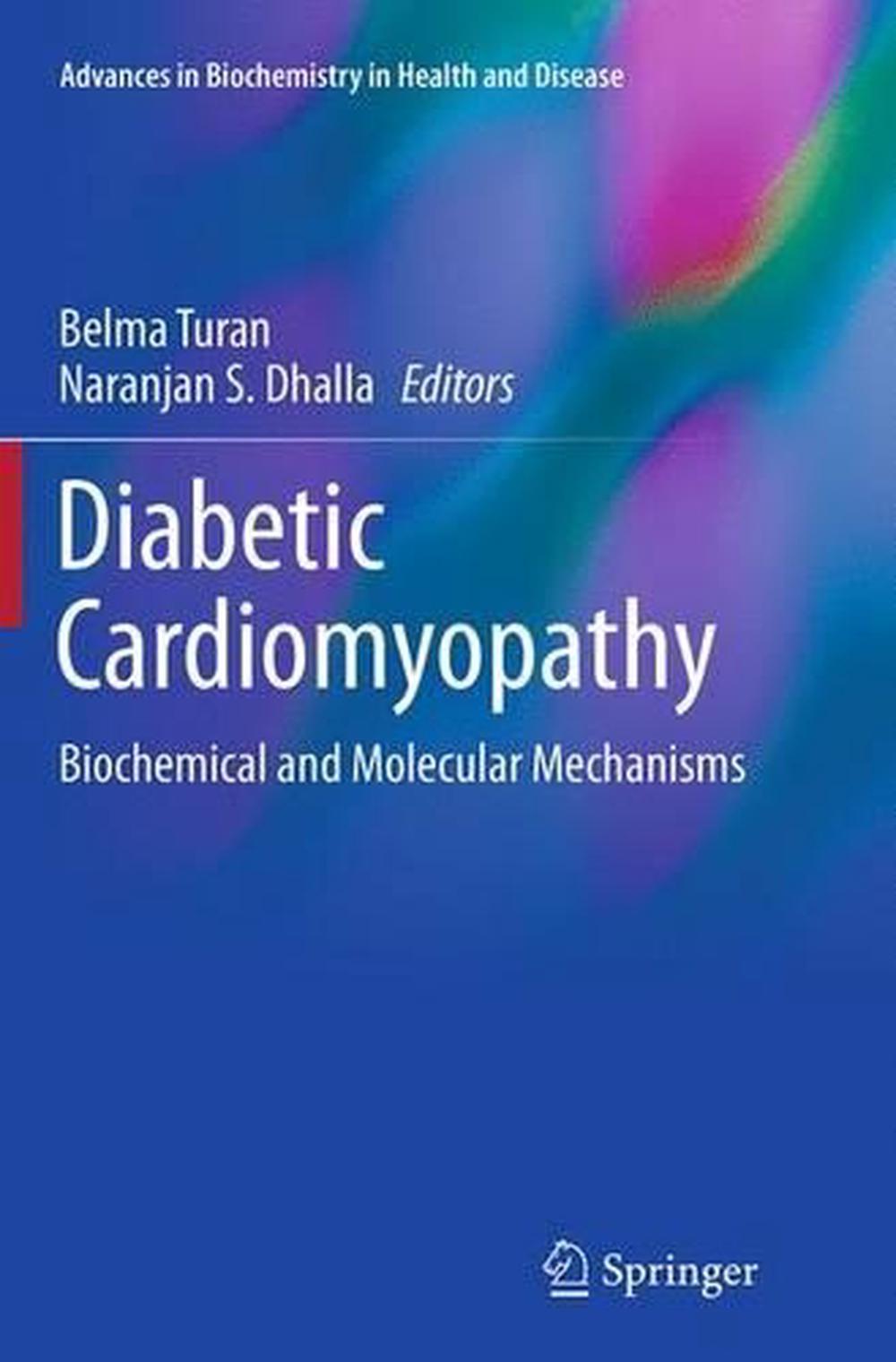 Diabetic Cardiomyopathy
Estimated delivery

3-12 business days
Format
Paperback
Condition
Brand New
Description
Diabetes has long been recognized as a disease of high blood sugar, and there has been a continuous search of the exact reason for its development and effective treatment. In 2005, the World Health Organization had estimated that more than 180 million people worldwide suffer from diabetes mellitus and indicated that this figure is likely to double within the next 20 years. Among the 3.8 million deaths each year associated with diabetes, about two thirds are attributable to cardiovascular complications, and diabetes is now considered to be a major metabolic risk factor for the occurrence of heart disease.
Diabetic Cardiomyopathy: Biochemical and Molecular Mechanisms is a compilation of review articles devoted to the study on the topic with respect to biochemical and molecular mechanisms of hyperglycaemia. The wide range of areas covered here is of interest to basic research scientists, clinicians and graduate students, who are devoted to study the pathogenesis of diabetes-induced cardiovascular dysfunction. Furthermore, some chapters are directed towards increasing our understanding of novel ways for the prevention/treatment of cardiomyopathy.
Twenty five articles in this book are organized in three sections. The first section discusses general aspects of the metabolic derangements in diabetic cardiomyopathy including metabolic alterations and substrate utilization as well as cardiac remodelling in the heart; role of diet in the development of metabolic syndrome in the heart; effect of hyperglycaemia in terms of biochemical and structural alterations in heart. In the second section, several cellular and molecular mechanisms are discussed indicating that diabetic cardiomyopathy is a multifactorial and complex problem. The third section discusses the prevention and treatment of diabetes using appropriate diet, proper supplements including antioxidants, angiotensin inhibitors and some other drugs. All in all, this book discusses the diverse mechanisms of diabetic cardiomyopathy with some information on new therapeutic approaches for finding solutions to prevent or reverse the development of cardiac dysfunction.
Author Biography
Dr. Belma Turan is Professor of Biophysics, Faculty of Medicine at the Ankara University, Ankara, Turkey. Her research interest and expertise include electrophysiology of cardiovascular system, intracellular ion homeostasis, oxidative stress as well as antioxidant defense with respect to gender difference and diabetic cardiomyopathy. She has been engaged in teaching and research in heath and disease for the past 25 years.
Dr. Naranjan Dhalla is Distinguished Professor at the University of Manitoba, Winnipeg, Canada. His expertise includes the subcellular and molecular basis of heart function in health and disease. He has been engaged in multidisciplinary research in ischemic heart disease and heart failure as well as education for promoting scientific basis cardiology and training of professional manpower for combating heart disease for over 40 years.
Details
ISBN

1493954377

ISBN-13

9781493954377

Title

Diabetic Cardiomyopathy

Format

Paperback

Year

2016

Pages

416

Publisher

Springer-verlag New York Inc.

Dimensions

9.3 in. x 6.1 in.
About Us
Grand Eagle Retail is the ideal place for all your shopping needs! With fast shipping, low prices, friendly service and over 1,000,000 in stock items – you're bound to find what you want, at a price you'll love!
Shipping & Delivery Times
Shipping is FREE to any address in USA.
Please view eBay estimated delivery times at the top of the listing. Deliveries are made by either USPS or Courier. We are unable to deliver faster than stated.
International deliveries will take 1-6 weeks.
NOTE: We are unable to offer combined shipping for multiple items purchased. This is because our items are shipped from different locations.
Returns
If you wish to return an item, please consult our Returns Policy as below:
Please contact Customer Services and request "Return Authorisation" before you send your item back to us. Unauthorised returns will not be accepted.
Returns must be postmarked within 4 business days of authorisation and must be in resellable condition.
Returns are shipped at the customer's risk. We cannot take responsibility for items which are lost or damaged in transit.
For purchases where a shipping charge was paid, there will be no refund of the original shipping charge.
Additional Questions
If you have any questions please feel free to Contact Us.