Description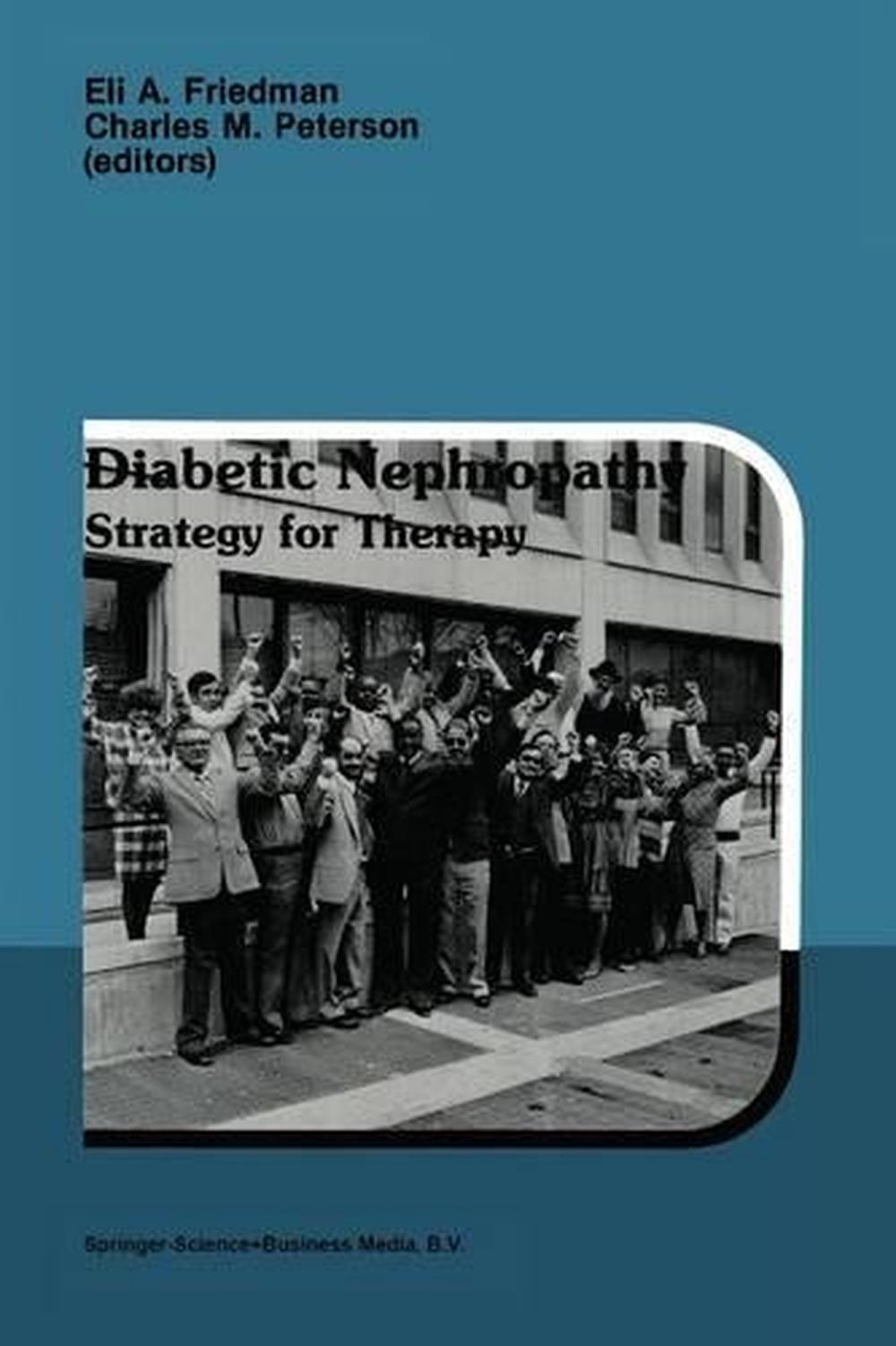 Diabetic Nephropathy: Strategy for Therapy
Estimated delivery

3-12 business days
Format
Paperback
Condition
Brand New
Description
Diabetic nephropathy is a tragic illness. Its often insidious onset in the insulin­ dependent (type I) diabetic, typically a young adult, heralds the last act in the course of a disease that will increasingly become the dominant preoccupation in the patient's shortened life. For most type II diabetics, the beginning of clinical renal insufficiency is but a phase in a continuous deterioration that affects the integrity ofjob, marriage, and family. The nephropathic diabetic is hypertensive, has worsening retinopathy, and more often than not, is also plagued by peripheral vascular insufficiency, heart disease, gastrointestinal malfunction, and deepening depression. Until the 1980's, few type I diabetics who became uremic (because ofdiabetic nephropathy) lived for more than two years. Hardly any attained true rehabilitation. This dismal prognosis is changing substantially for the better. Research in diabetes has resulted in striking advances at both ends of the type I diabetic's natural history. In one exciting clinical trial now underway in London, Ontario, halfofchildhood diabetics treated with cyclosporine within six weeks of onset evince"permanent" disappearanceofhyperglycemia and the need for insulin. At the otherendofthe natural historyofdiabetes for the nephropathic patientwith worsening eye disease (renal-retinal syndrome), who receives a kidney transplant, patient and graft survival, two years after cadaveric kidney transplantation in type I diabetics is now equal to that of the nondiabetic
Publisher Description
Diabetic nephropathy is a tragic illness. Its often insidious onset in the insulin- dependent (type I) diabetic, typically a young adult, heralds the last act in the course of a disease that will increasingly become the dominant preoccupation in the patient's shortened life. For most type II diabetics, the beginning of clinical renal insufficiency is but a phase in a continuous deterioration that affects the integrity ofjob, marriage, and family. The nephropathic diabetic is hypertensive, has worsening retinopathy, and more often than not, is also plagued by peripheral vascular insufficiency, heart disease, gastrointestinal malfunction, and deepening depression. Until the 1980's, few type I diabetics who became uremic (because ofdiabetic nephropathy) lived for more than two years. Hardly any attained true rehabilitation. This dismal prognosis is changing substantially for the better. Research in diabetes has resulted in striking advances at both ends of the type I diabetic's natural history. In one exciting clinical trial now underway in London, Ontario, halfofchildhood diabetics treated with cyclosporine within six weeks of onset evince"permanent" disappearanceofhyperglycemia and the need for insulin. At the otherendofthe natural historyofdiabetes for the nephropathic patientwith worsening eye disease (renal-retinal syndrome), who receives a kidney transplant, patient and graft survival, two years after cadaveric kidney transplantation in type I diabetics is now equal to that of the nondiabetic.
Details
ISBN

146129410X

ISBN-13

9781461294108

Title

Diabetic Nephropathy: Strategy for Therapy

Format

Paperback

Year

2013

Pages

254

Publisher

Springer

Dimensions

6.1 in. x 0.6 in. x 9.2 in.
About Us
Grand Eagle Retail is the ideal place for all your shopping needs! With fast shipping, low prices, friendly service and over 1,000,000 in stock items – you're bound to find what you want, at a price you'll love!
Shipping & Delivery Times
Shipping is FREE to any address in USA.
Please view eBay estimated delivery times at the top of the listing. Deliveries are made by either USPS or Courier. We are unable to deliver faster than stated.
International deliveries will take 1-6 weeks.
NOTE: We are unable to offer combined shipping for multiple items purchased. This is because our items are shipped from different locations.
Returns
If you wish to return an item, please consult our Returns Policy as below:
Please contact Customer Services and request "Return Authorisation" before you send your item back to us. Unauthorised returns will not be accepted.
Returns must be postmarked within 4 business days of authorisation and must be in resellable condition.
Returns are shipped at the customer's risk. We cannot take responsibility for items which are lost or damaged in transit.
For purchases where a shipping charge was paid, there will be no refund of the original shipping charge.
Additional Questions
If you have any questions please feel free to Contact Us.