Description
FLUVAL EVO MARINE AQUARIUM KIT thirteen.5 gallon Authorized Dealer
With its 14000 Okay reef-capable LED, 3-stage filtration system and seamlessly integrated hardware EVO packs
the same performance options as an aquarium a few times its size, yet is sufficiently small to suit on such a lot desktops or counters.
Now you'll explore the marine hobby more simply and cheaply than ever before!
KEY FEATURES FLUVAL EVO MARINE AQUARIUM KIT thirteen.5 gallon
Stylish honeycomb design conceals back filtration space even as taking a look ultra modern
Powerful 3-stage filtration with outsized mechanical, chemical and biological media
Multi-purposeful canopy with simple-feed door
LED LIGHTING SYSTEM:
14000 Okay top-output LED is suitable for healthy coral growth
Sleek, all aluminum water resistant casing
Convenient touch get started day & night illumination
Protein Simmer and Heater no longer included. The ones are add on's.
AQUARIUM CAPACITY | 22 X 11.5 X 15 IN (56 X 29 X 38 CM)
Item # : 10531
UPC : 015561105316
Watts: 16 W
Lumens: 1383 LM
Color Temperature: 14000K
Number of LEDs: 31
Hours: 50 000
Pump Output: 132 US GAL/H (500 L/H)
What's INCLUDED
Glass aquarium with coverFully integrated LED lighting fixtures systemSafe,
low-voltage transformerCirculation pump with output nozzle
Fluval foam clear out block with handleFluval BioMax insertFluval activated carbon insert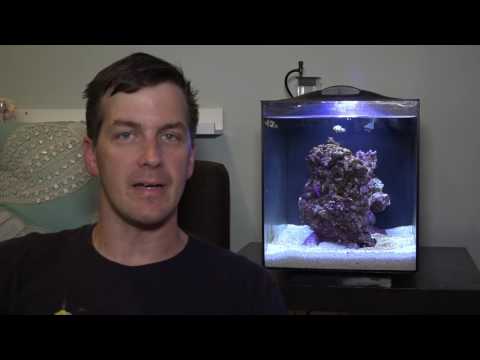 HOW TO: Cycle a Fluval Sea EVO Aquarium (ft. Mr. Saltwater Tank) – YouTube
Video will open in a brand new window
[isdntekvideo]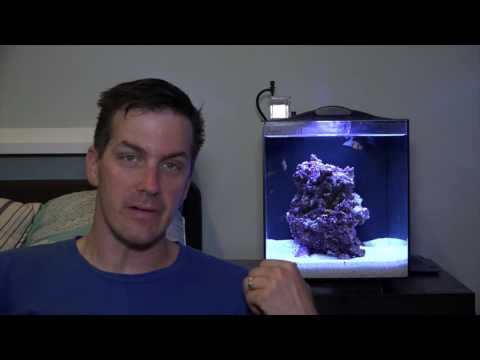 HOW TO: Care & Take care of a Fluval Sea EVO Aquarium (ft. Mr. Saltwater Tank) – YouTube
Video will open in a brand new window
[isdntekvideo]