Description
Fluval Spec V Aquarium 5 gallon black Desktop Glass Aquarium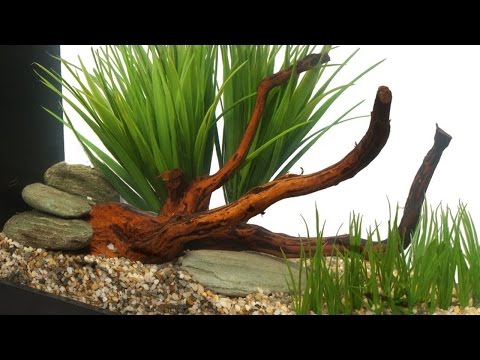 HOW TO: Aquascape a Small Aquarium (ft. Fluval Spec) – YouTube
Video will open in a brand new window
[isdntekvideo]
Experience the CLARITY The Tough, concealed 3-stage filtration ensures transparent water,
a healthy environment, and reduced repairs.
1. Foam Filter out Block
2. Activated Carbon
3. BIOMAX
While the newly redesigned SPEC stays true to its classic brand new styling, this standard
nano aquarium series now features an excellent prime-output 7000K LED, which generates
20% brighter lighting fixtures performance for noticeably bolder fish colors and plant growth.
Fluval Spec is a latest-taking a look aquarium designed for small spaces such as desktops
and counter tops.
This 19-litre (5 US gal) etched-glass aquarium with aluminum trim combines taste and functionality
in one small package.Regardless that small in stature, Fluval Spec is huge on features.It comes with a sleekly-designed overhanging lighting fixtures system, consisting of 37 Tough LED lamps, that arches above the
aquarium to supply brilliant illumination for plants and décor. The aquarium features a Tough
circulation pump with adjustable output nozzle and a huge 3-stage filtration system that gives more
than enough filtration for ultra clean and transparent water.
It also comes with the entire vital Filter out media: a porous foam block with convenient maintain,
activated carbon, and BioMax bio rings for effective and thorough mechanical, chemical, and biological filtration.
The pump and filtration system are conveniently situated in a separate chamber at one end of the
aquarium to simplify repairs.
Key Features:
• 19-litre (5 US gal) nano aquarium
• Etched-glass tank with aluminum trim
• Tough 37 LED lighting fixtures system
• 3-stage filtration system
• Includes foam block, activated carbon and BioMax bio rings
• 17.2 x 10.6 x 6.3 in
• Color: BlackItem # : 10516UPC : 015561105163
Aquarium Capacity: 19 L (5 US Gal)
Aquarium dimensions (L x W x H): 52 x 19 x 29.5 cm (20.5 x 7.5 x11.6in)
Experience the BRILLIANCE Tough and efficient LED lighting fixtures system.
7500 Okay prime luminosity LEDs, appropriate for aquatic plants.
Low Voltage Power Provide