HDTV Outdoor Amplified Antenna HD TV 200 Mile 360 Rotor UHF/VHF/FM HD2605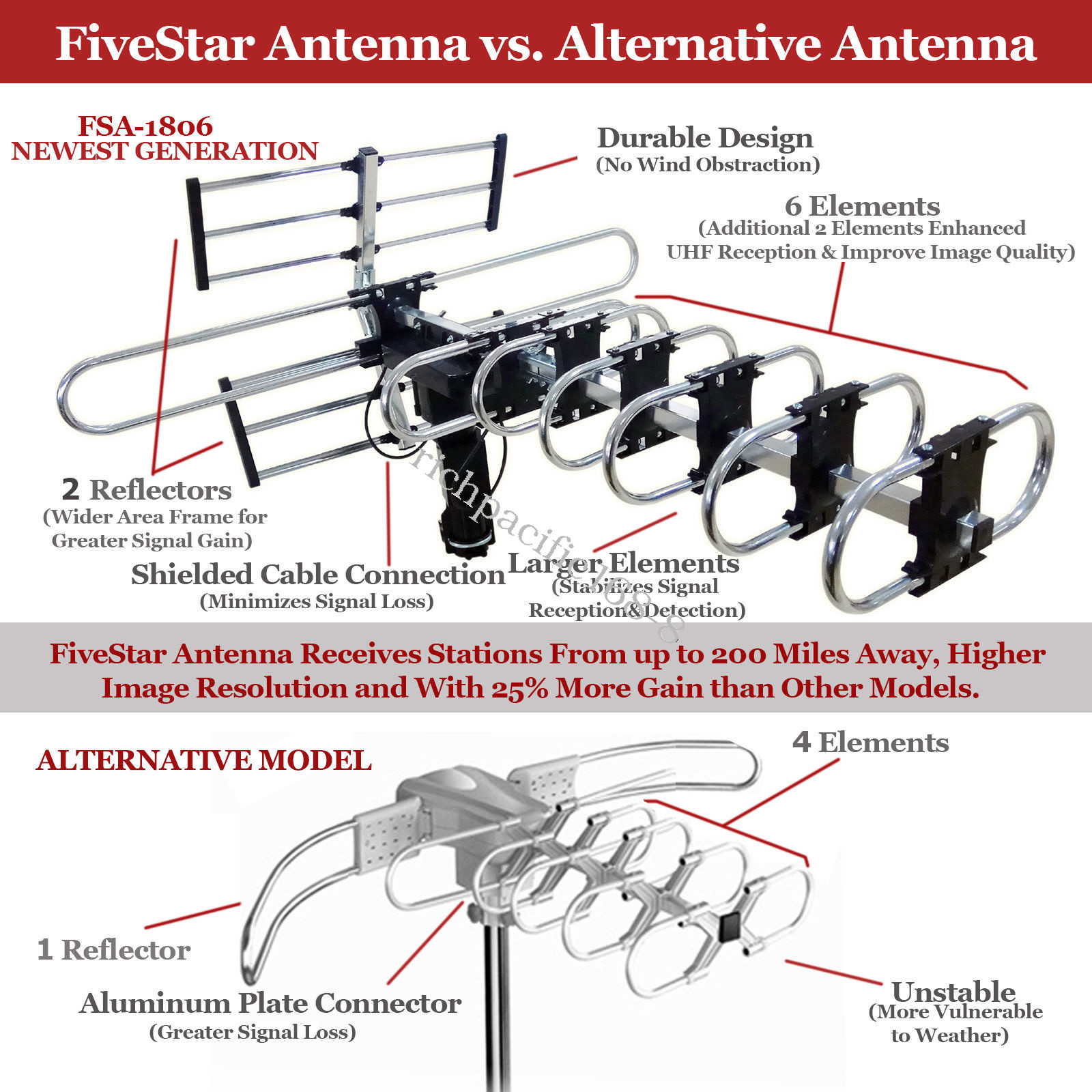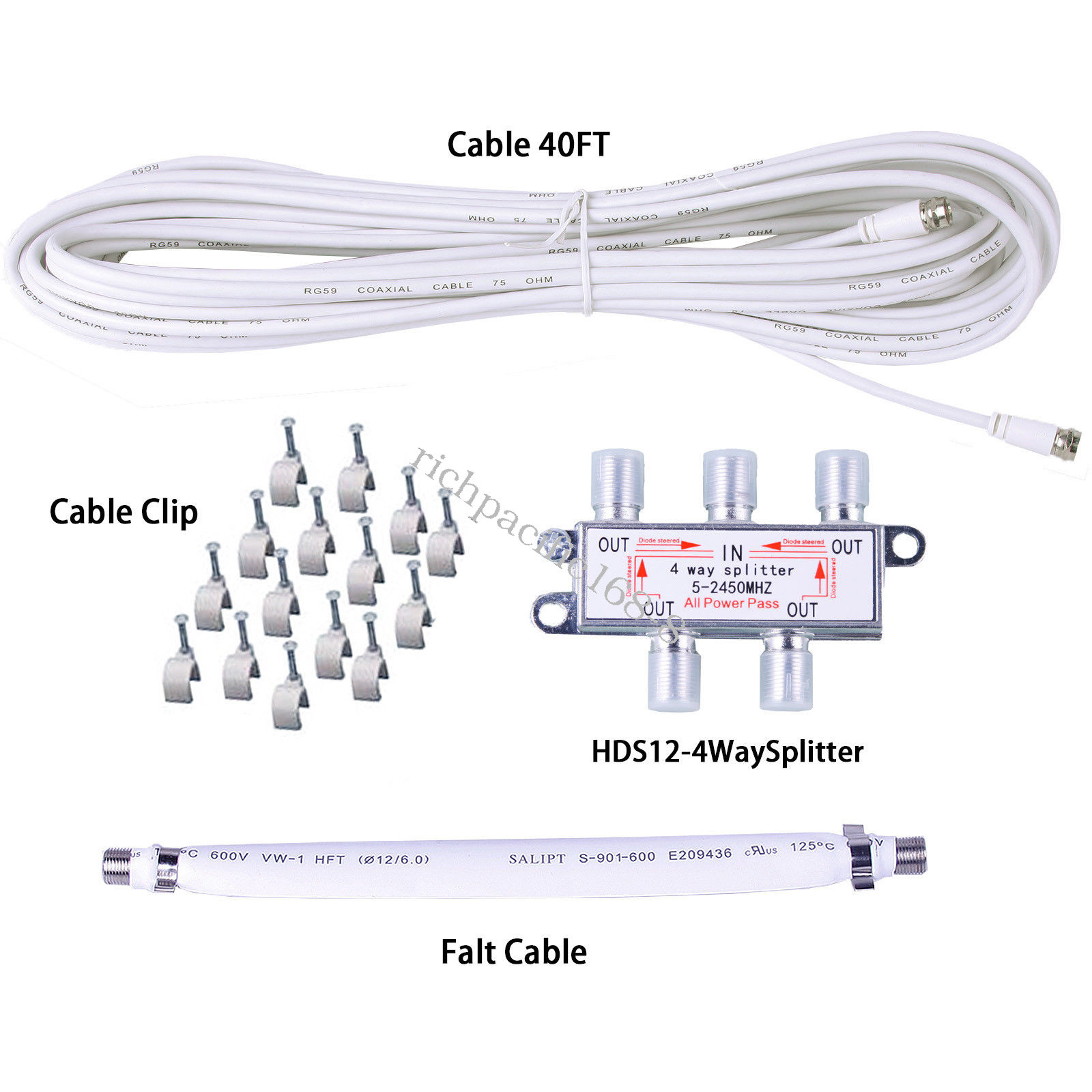 ·Supports 4K HDTV 1080p,1080l,720p Broadcast. Full band DTV/VHF/UHF Receiver.
·Built-in super low noise amplifier. Supports Digital/HD & Radio reception, Digital TV and HDTV easy installation In a position Antenna
·Built-in LTE filter which eliminates the interference caused by 4G phone signals and make sure the noise-free digital TV reception.
·Auto gain Keep an eye on technology for top of the range signal reception performance. 360 Degree Rotation. US, Canada, Mexico, Latin The united states and all over the world Free up to 200 Local HDTV Channels for $0/Month
·Package includes: 1x Five Star Antenna, 1x Antenna Installation Kit
Five Star antenna compare with other antenna:

1. Receiving more channels.
2. Has better picture quality.
3. Has better audio quality.
4. Much stronger material and much bigger in size for better Out of doors propose.
5. Special design for better wind proof installation.

6. With a FM feature to make stronger the reception for the FM radio.
We assure you that our products are quality parts and have been tested for accuracy. If a problem must accrue please contact us with a short description of your problem and we will be able to provide you with a solution that most closely fits you.
We ship within same business day of the day we receive your payment, We ship with Fedex and Fedex Ground also USPS priority.
We ship to all 50 states of the U.S, and Puerto Rico.
The tracking number to your package will come in an instant from UPS , in case you did not receive it please tell us or you'll also contact ebay.
No Po Box Accepted.
We only accept PayPal (it is fast and easy to join an account at paypal.com in case you should not have one).
We promise that all products had passed all QC, but we will be able to't promise the scathe all the way through the posting.
Your satisfaction is our first priority. Defective product will probably be offered exchange or store credit. REFUND or EXCHANGE . Returns are to be had within 30 days from the item's shipment date.
Bolidegroup Copyright@2017 All rights reserved