Description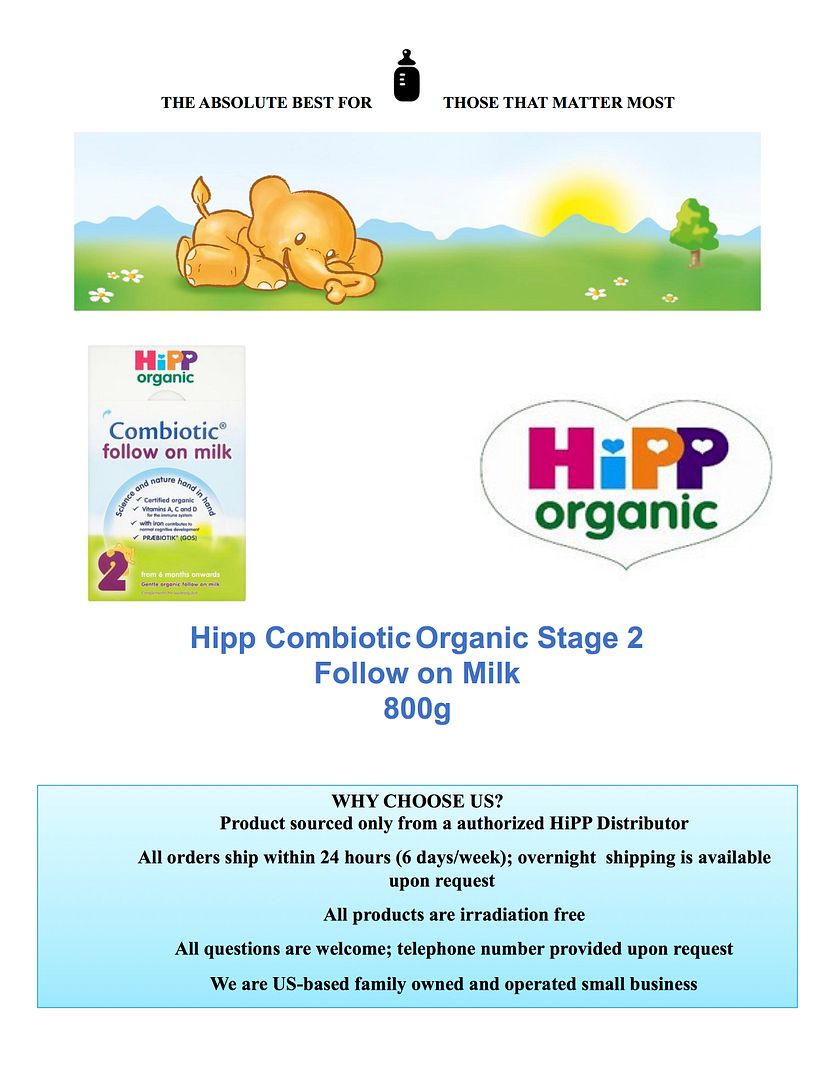 Why HiPP Infant Formula?
The Brand HiPP is among the world's experts in organic baby food and nutrition with over 50 years of experience that quickly was established as one of the crucial biggest-selling organic range.
Combining some great benefits of nature with what the corporate has learned from breastmilk, their gentle baby formulas are specially formulated the usage of only the finest organic milk and provides the nutrients Young children wish to grow strong and healthy when they aren't being breastfed. The entire organic ingredients utilized in HiPP Formulas are tested at each and every stage of production for purity and to insure no unwanted chemicals are present.
HiPP Formula is "Certified GMO Free" because of this it's free from GMO (genetically modified organisms) and could be very protected for our children.

These manufacturing guidelines include making sure there are no pesticides used at the farms where the cows graze. Young children are known to be more liable to the results of pesticide residues so choosing an organic diet for Young children could be very important

Foods are produced a lot more sustainably and are more sympathetic to the surroundings, animal welfare and the sector's resources.

HiPP Formula has "Prebiotics." Also found in breast milk, prebiotics are indigestible carbohydrates that stimulate growth of specific bacteria that enhance Young children' health.
Ingredients:
Organic skimmed milk, organic vegetable oils (palm oil*, rapeseed oil, sunflower oil), organic whey powder (partially demineralised), organic lactose, prebiotic fibres (galacto-oligosaccharides from lactose), calcium carbonate, vitamin mix [vitamin C, vitamin A, niacin, vitamin E, pantothenic acid, thiamin (vitamin B1), vitamin K, vitamin B6, folic acid, riboflavin (vitamin B2), vitamin D, biotin, vitamin B12] , calcium chloride, potassium citrate, iron sulphate, potassium chloride, stabiliser (lactic acid), L-tryptophan, zinc oxide, [copper sulphate, manganese sulphate, potassium iodate, sodium selenate. * From sustainable organic production
Ready in minutes, instant preparation. Just add boiled water and shake well.
Suitable from 6th months onwards.

Natural culture of lactic acid, which occurs naturally in milk. Breast milk accommodates a considerable amount of probiotic cultures, which can also be personally different.

Vitamin C: very important for the immune system and iron absorption

Vitamin D promotes the absorption of calcium, which is very important for healthy bones

Calcium: supports the building of healthy bones

Gluten free with omega 3 – fatty acids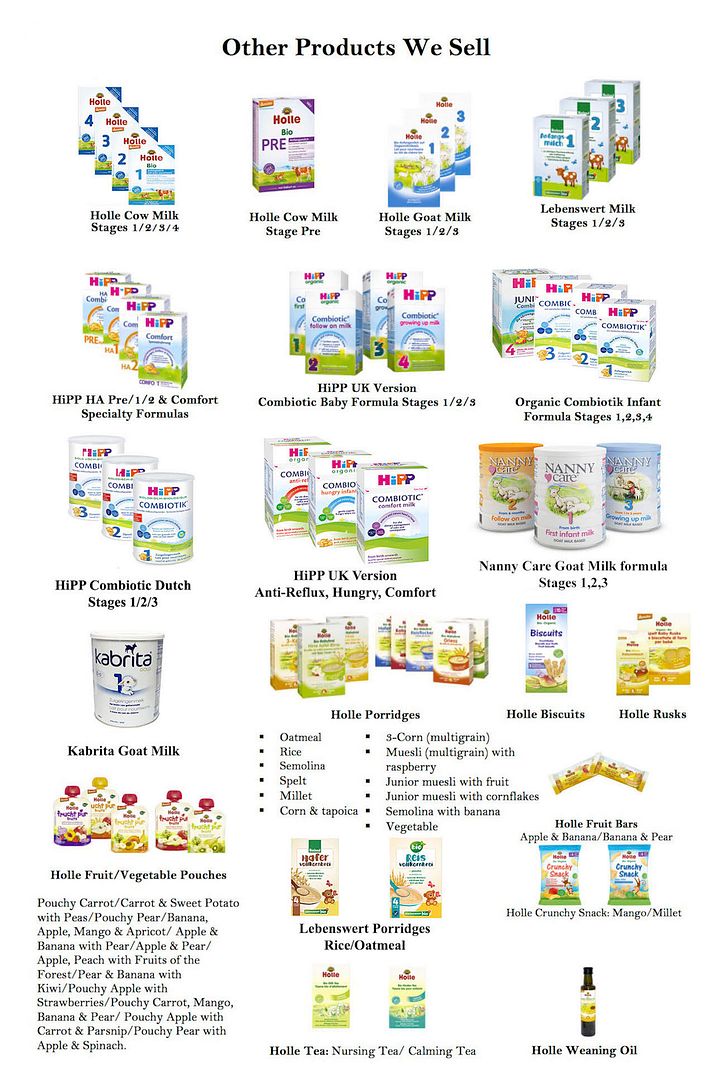 This baby formula isn't expired – the expiration date is 02/2019 or later