Description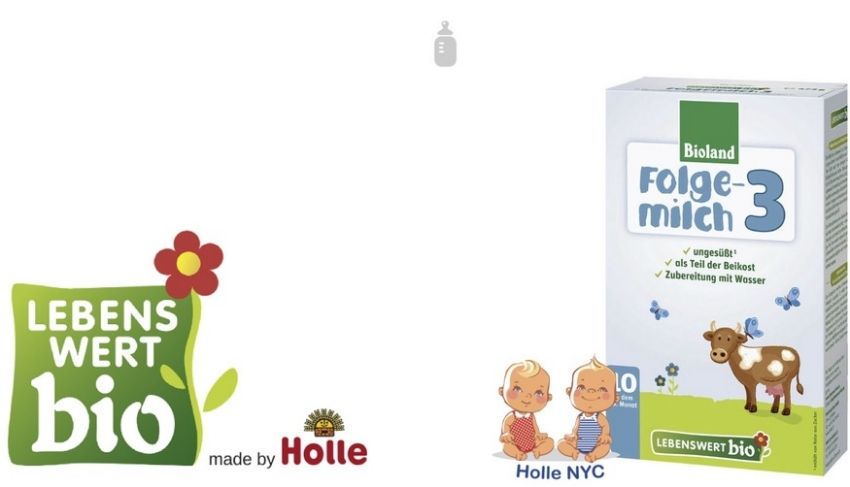 Lebenswert
Formula Stage 3 – 3 BOXES
From
10 months onwards
Each
box comprises 500g / 17.64oz

Makes
approximately 120oz of mixed formula

Gluten-free

No
genetically modified organisms
Easy
to digest

In 2009 "Lebenswert bio" brand was once
introduced by Holle. The emblem adheres to Bioland guidelines for
farmers and manufacturers. These guidelines are much more stringent than the EC
Eco-Regulation, and are repeatedly evolving.
The milk of Lebenswert organic milk nutrition comes exclusively
from organic farmers, whose species-appropriate stock-breeding follows the
strict guidelines of Bioland farming. On this farming, man, animal and land are
valued and revered. Organic Bioland farmers stand for species-appropriate
stock breeding, plant protection and soil fertilization with out chemical or
artificial agents and careful management of soil's fertility. Produce made below
these requirements is sustainable and preserves nature.
The balance with nature is among the reasons for some of the best
quality of the milk utilized in Lebenswert bio premium baby food. From making, by the use of
processing to in a position product, the special organic quality is ensured by the use of
independent and government agency checks.
Lebenswert bio quality promise:
Guaranteed
little need of genetically engineered ingredients
Renouncement
of chemical-artificial fertilizers
No
additives such as flavorings, colorings or preservatives
Natural
compost as an alternative of synthetic fertilizers
Animal
Welfare
Ingredients:
Skimmed milk*, whey powder (in part demineralised)*, vegetable
oils* (palm oil*, rapeseed oil*, sunflower oil*), maltodextrin*, starch*,
calcium carbonate, vitamin C, iron pyrophosphate, copper sulfate, vitamin E,
zinc sulfate, niacin, calcium pantothenate, vitamin B1, vitamin B6, vitamin A,
folic acid, potassium iodate, manganese sulfate, vitamin K1, sodium selenite,
vitamin D
* From organic farming
Preparation instructions
| | | | | |
| --- | --- | --- | --- | --- |
| Age | Bottles per day | Ready-to drink food (ml) | Measuring spoons | Boiled water (ml) |
| 10 months plus | 1-2 | 175 | 5 | 160 |
| | | 210 | 6 | 195 |
| | | 240 | 7 | 225 |
*1 measuring spoon is approximately 5 grams
Boil water freshly before each and every meal and make allowance to chill to about
50°C.
Fill the bottle with about half of the specified amount of water.
Fill the measuring spoon loose and smooth it out with the back
of a knife. Fill the specified amount of powder into the bottle.
Close the bottle and shake vigorously. Add remaining water and
shake well again.
Before feeding take a look at the drinking temperature (must be about
37°C/98.6°F).
DO NOT HEAT IN THE MICROWAVE: DANGER OF
OVERHEATING
DISCARD MIXED UNCONSUMED FORMULA AFTER 1 HOUR OF PREPARATION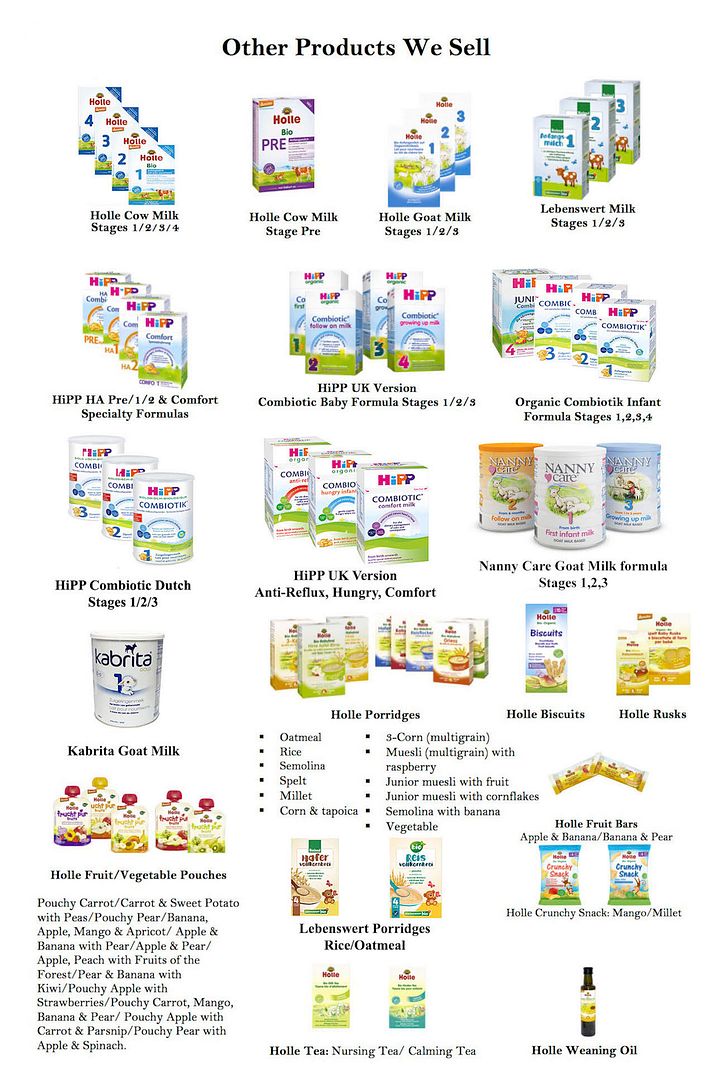 This baby formula isn't expired – the expiration date is 10/2018 or later