LIFE ROCK (40 LB) – CARIBSEA – AQUARIUM DECOR
LIFE ROCK (40 LB) – CARIBSEA – AQUARIUM DECOR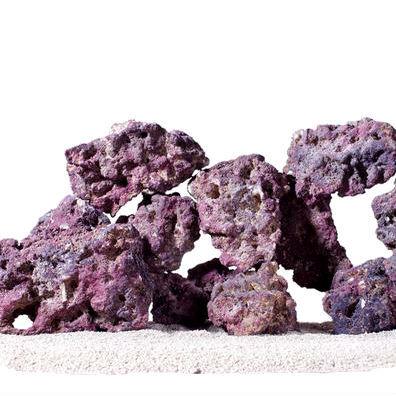 Click to Enlarge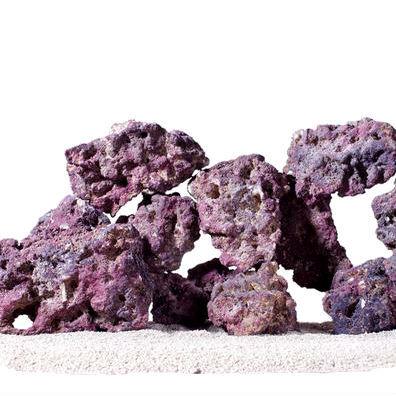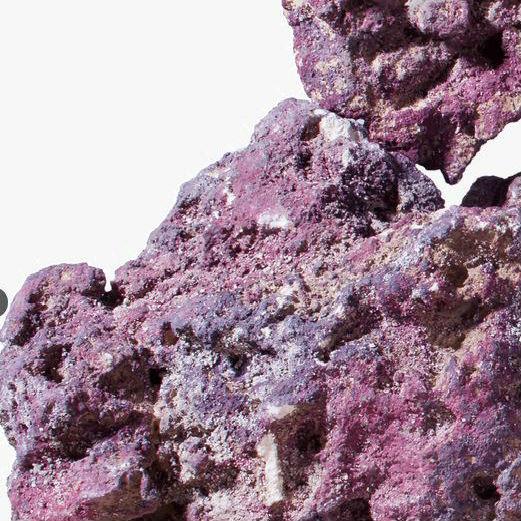 Don't just put rocks in your tank, ROCK YOUR REEF with LifeRock™. Amazing porosity, incredible biological performance (drops ammonia like real live rock), and unsurpassed realism make LifeRock™ the best and most cost effective rock choice for any aquarist.
It is safe for all fish and inverts, and is an aragonitic base material (does not contain cement), requires no curing, and is infused with spored, live bacteria.
Quick Facts
Great for hardwater aquaria
The ultimate base rock
Returns
We learned early on that going that extra inch can help your business tremendously. Buyer Satisfaction is #1.
All domestic US returns accepted.
Buyer should contact us within 14 Days after receiving the item.
Refund given as Money Back or Credit depending on the item.
Return shipping will be paid by your buyer.
Additional return policy details: The buyer has 7 days to return the item (the buyer pays shipping fees). The item will be refunded minus a 15% restocking fee and all shipping costs.
Shipping
Aquarium Supplies (Dry Goods) Shipping
To reduce shipping costs, all aquarium supplies are shipped UPS, Fedex & USPS. Orders can ship from multiple warehouses throughout the country. We attempt to keep inventory local to you to keep shipping times and expense low. Our primary warehouses are in PA, TN and AZ. Most orders submitted by 2pm EST (Monday-Friday) are shipped same day. Orders Friday and over the weekend after 2pm EST will ship Monday unless it's an item that ships our of a 24/7 warehouse. Aquarium supplies orders that are shipped UPS will be delivered Monday through Friday. USPS or FedEx will be delivered Monday through Saturday. We deliver pretty much anywhere in the domestic 48 within three to five business days but this is not guaranteed and depends on your zip-code.
International Shipping
We DO offer international shipping on some items. Shipping times can vary widely based on the size and weight of your items. Items can take anywhere from 2-5 weeks to be delivered based on the customs process of your country. All customers are responsible for their own import fees. Tracking information is provided with every order. Customers must allow an extra week of processing time for some items.
Livestock Shipping (Fish, Corals & Live Rock)
To minimize stress and to ensure optimum health, we attempt to deliver your livestock as quick as possible at a reasonable cost.
Corals will ship USPS Priority 2 day if they are very hard corals or small orders, Larger Coral orders or more sensitive Corals will ship USPS Express 1 Day.
Fish will ship USPS Express Saver 1 day.
Live rock will ship depending on what's ordered. Primo Deco for example needs overnighted, while some rock like Real Reef Rock or Base Rock can be shipped via UPS Ground. Depending on what you order we will contact you with options to have it overnighted to your door or shipped airfreight to the closest airport. Airfreight is the cheaper option but it's all up to you the customer.
FAQ's
Feedback
At SaltwaterAquarium we strive to do things different. We aim to keep things simple and only sell products we currently own or have used in the past. We are saltwater enthusiasts just like you, why would we sell you a product we would never buy ourselves? That's just silly. There's thousands of online stores, some who are cheaper, who simply try to sell anything and everything under the sun, they can regardless of quality. Here at our eBay store we only sell items we know work and have great value. This does a few things for us.
1. We know the products inside and out because, we use them in our reefs/tanks. We should be able to answer any question you have.
2. We hardly every have complaints or returns because we don't sell the low end products with bad reviews that don't work.
3. Setting up our store in this manner makes for a better overall experience for you the customer.
Contact Us
The best way to contact us is to message us on eBay or call us @ 888-700-1012.


Auctiva,
THE simple solution for eBay sellers.