Description
Add to
Favorite Sellers
30 Day Money Back
Guarantee
Worldwide
Shipping
Hassle Free
Returns
24 Hour
Response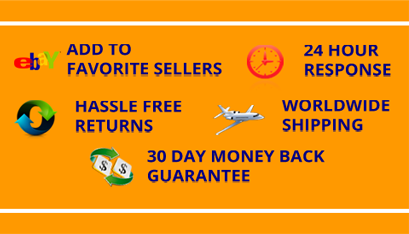 Store Categories
Newsletter
Add MarineZoom for your Favorites to receive our email newsletters about new items & special promotions.
Lowrance FishHunter 3D Castable Sonar w/Wi-Fi 000-14240-001
Click Thumbnails to Enlarge
Product description
Lowrance FishHunter 3D Castable Transducer
Model: 000-14240-001

Reliable WiFi, No Data Connection Required
Buoy-like Design
Multiple Fishing Views
Create Custom Maps
Integrated LED Light
Tri-Frequency Coverage
FishHunter App
The days of getting to own a boat to get quality fishfinding sonar are over. With Lowrance® FishHunter 3D, anglers fishing from the bank, dock or pier will know where to cast each and every time, getting 3D views from a wireless, castable transducer designed for stationary fishing. Take FishHunter 3D anywhere you fish, cast it into the water and watch the sonar returns at the free FishHunter app. Know Where to Cast™ with FishHunter Pro.
Can be used from a bank or dock in addition to casted from the deck of a boat Use in many situations: Stationary casting permits a user to cast out a FishHunter and leave it there, then cast a bait near the transducer for real time catch data away from the user Reeling use permits a user to cast a FishHunter then reel it back in to hide more area and seek for fish or structure. This also permits the user to generate 3 dimensional maps in their fishing area with FishHunter 3D Troll in the back of a boat giving real time location of baits, live bathymetry, or 3D charting
Offering a more reliable connection than Bluetooth®, the WiFi connection between FishHunter and your smartphone or tablet does no longer require a cellular or web connection and helps to keep your phone to be had for texts and calls
Get a more reliable WiFi connection with FishHunter's unique, buoy-like design, which is hard to submerge
See how fish are in relation to changes in bottom contours with FishHunter's 3D Fishing View, quickly check water depth and the site of fish relative to the FishHunter 3D with Directional Casting View or find fish under the ice with the optimized Ice Fishing view
Create custom Bathymetric color contour charts or structure maps of your favorite fishing spot or all the lake by trolling FishHunter 3D in the back of your boat
FishHunter 3D is simple to look all the way through early morning/middle of the night conditions because of an integrated LED light that still functions as battery indicator/charging light
FishHunter 3D features five tri-frequency transducers, every supporting 381kHz, 475kHz and 675kHz frequencies
Log catches, waypoints, follow your pals or even live stream catches world wide with the free FishHunter app, to be had from the IOS App and Google Play Stores
Specifications

| | |
| --- | --- |
| Depth range | Up to 160 ft (55 m) |
| Wi-Fi range | Up to 200 ft (65 m) |
| Minimum depth | 1.4 ft (0.4 m) |
| Number of transducers | 5 Tri-Frequency Transducers |
| Frequency | 381kHz, 475kHz, 675kHz |
| Trollin speed | Up to 2 MPH (3.2 km/h, 1.7 knots) |
| Sonar view options | Directional Casting™, 3D Fishing, 3d Structure Mapping, Bathymetric Mapping, Ice Fishing Flasher View |
| Fish Attraction Night-time Illumination | Yes, LED Illumination |
| Wireless Connection | Wi-Fi works (4x faster than Bluetooth); No cellular data or web connection required |
| Sonar Type | Piezo-Electric Ceramic Crystal |
| Wattage (Peak to Peak) | 300 Watts |
| Battery Life | Up to 10 hrs or as much as 500 hrs stand by |
| Operational Temperature | -22°F (-30°C) to 95°F (35°C) |
| Unit of Measurement | Imperial & Metric |
| Compatibility | +9000 iOS Apple & Android Smartphones or Tablets with GPS |
| Weight | 180g |

What's within the Box:
FishHunter 3D
Trolling Tether
Line tying clip x 2
Charging cord
Carrying case