Michael Kors Kellen XS Satchel Vanilla MK Signature Ballet Pink Crossbody Bag
Michael Kors Kellen XS Satchel Vanilla MK Signature Ballet Pink Crossbody Bag
Magnetic snap closure
Brass hardware
Dual leather handles with a 4″ drop
Interior: 1 zip pocket and 4 slip pockets
7.5″H * 10″L * 4″D
Removable/adjustable strap drop 24″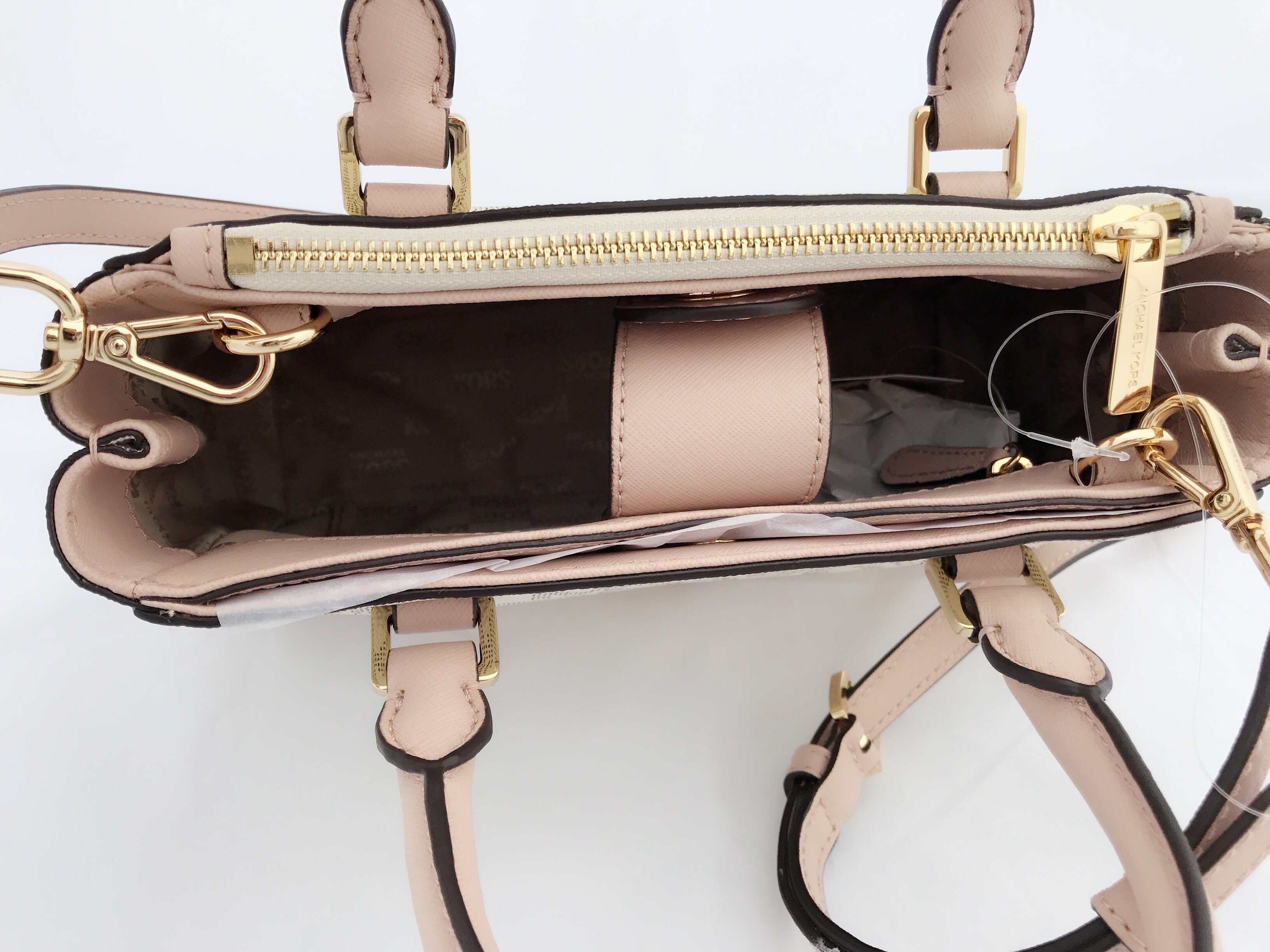 Our Guarantee:
All of our modern items are purchased from the emblem/boutique in an instant. In case you have any doubts in regards to the authenticity of your new or used condition purchase, then please be at liberty to have your purchase authenticated by some of the many reputable online authentication products and services.
If the article is located to not be authentic, then we can refund your full purchase worth, pay to ship the article back, and reimburse you for the authentication fee.
Attention Vero Members:
Gabysbags is on no account affiliated or employed by any of the brands we sell. The sale of our products are secure below the primary sale doctrine and our legal team is ready to offer protection to this right. Gaby is only a faculty woman who loves fashion and loves recognizing deals from designer boutiques.