NEW PROJECTS WATCH GRAND TOUR DUAL TIME MICHAEL GRAVES 7610B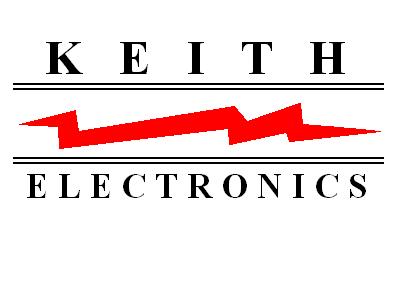 New Projects Grand Tour Dual Time Zone Watch Designed By Michael Graves

Grand Tour: Dual Time Zone Watch
The Grand Tour Dual Time Zone Watch is the first for Architect Michael Graves. Grand Tour is filled with great details such as the numeral "1" representing one o'clock in the first or top watch and the number "2" representing 2 o'clock in the bottom watch. This way you'll set your watch to not only the right kind design choice, but, choose which is your number 1 or 2 favorite zone….home or away!
His Grand Tour watch for PROJECTS with its dual time-zone face is designed to keep the international traveler on time no matter where on the planet one is traveling whether it's for business or for the pleasure of discovering the world's great architectural treasures.
Grand Tour measures 25.5mm W x 47.8mm H (1″ x 1.88″) and is 8.45mm high (0.33″). It is made of stainless steel, complimented by a 18mm leather band (0.70") with coordinating stitching, and is water-resistant.
In 1960, before his architecture and product design had made him a household name, Michael Graves set out on a journey once thought to be essential for a young architect: a Grand Tour of the great monuments of Europe. As a recipient of the prestigious Prix de Rome, Graves traveled through Italy, Greece, Turkey, Spain, England, Germany, and France, studying and recording the masterworks of architecture."
Michael Graves Images of a Grand Tour, by Brian Ambroziak
Michael Graves received his architectural training at the University of Cincinnati and at Harvard University. Among his many completed projects are the Portland Building, the Humana Building, the Clos Pegase Winery in the Napa Valley, and the Walt Disney World Swan and Dolphin Hotels. Graves is the winner of fifteen Progressive Architecture Design Awards, nine American Institute of Architects National Honor Awards, and thirty-eight New Jersey Society of Architects, AIA Awards.
Michael Graves used to be recently awarded the national medal of the arts. Here is a transcript of what President Clinton said at the ceremony:
Michael Graves is a rare individual who finds equal wonder in things both large and small. As one of our century's most important designers and architects, he has said he gets as much pleasure planning a large building as he does designing a spatula. (Laughter.)
– THE PRESIDENT
So it's little wonder that Michael Graves' work will also be found from our shopping malls to our National Mall. From an award-winning office building to a tea kettle; to the creative scaffolding around the Washington Monument — which, I might say, has enriched the lives of every person in Washington, D.C. — (applause) – – and made those steadily stuck in what is now The united states's most crowded traffic patterned city have their time pass a little better, Michael Graves has created art that surrounds our lives.
He calls himself a great practitioner, but in some ways his challenge is more daunting than that of a physician. As Frank Lloyd Wright once said, "Finally, the doctor can bury his mistake," — (laughter) — "but the architect can only advise his client to plant vines." (Laughter.) The only thing that grows and covers Michael Graves' work is our admiration, appreciation and respect."
Please Note: Worn Watches Are Not Returnable.
Order Before 3:00 PM EST for Same Business Day Shipping. Now That's Fast!
Thanks for taking a look and Please email any questions. My name is Gary
Keith Electronics
is a Retail Store located in Downtown Lock Haven, PA. "Home of the Piper Cub".