Description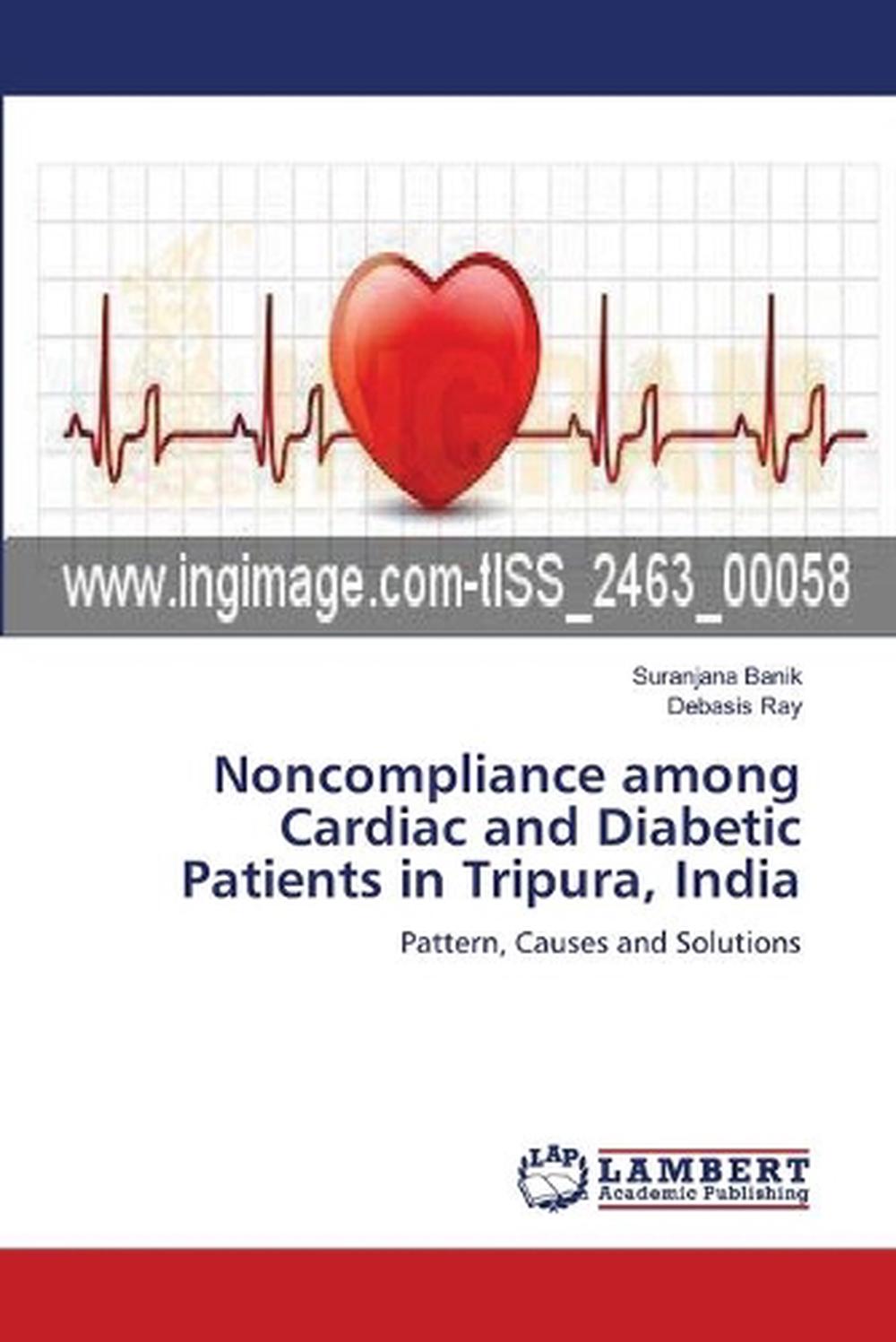 Noncompliance Among Cardiac and Diabetic Patients in Tripura, India
by Suranjana Banik, Debasis Ray
Estimated delivery

3-12 business days
Format
Paperback
Condition
Brand New
Description
Since the days of Hippocrates, Medication Noncompliance has been a hindrance to the effectiveness of treatment at various steps and presently it has become one of the major global health care problems. Standing today, when among 57 million global deaths in 2008, 36 million, or 63%, were due to NCDs, principally cardiovascular diseases, diabetes etc (WHO Report) , Noncompliance is seriously undermining the efforts of the health care providers, benefits of the seekers and monetary loss as well as wastage of man power. In India, diabetes and cardiac problems are very prevalent. Tripura is one of the hilly northeastern states of India and is different from the rest of the country in various aspects which in one way or the other often influence medication. This book therefore, provides information regarding the present scenario of the compliance pattern of the patients attending cardiac and diabetic clinic of Agartala Government Medical College and G.B. Pant Hospital which acts as the state referral centre. It is hoped to open new reasons of noncompliance prevailing and aims to provide solutions which may open a new dimension of compliance pattern at large.
Author Biography
Studying Medicine at Agartala Government Medical College,Tripura, INDIA. Achievements: Completed High School in 2008 with State Rank. Secured Honors in Biochemistry. IOCL scholars No: 822012, working for Indian Medical Students'Association. Interested in Innovative Research and Creative Writing.
Details
ISBN

3659177970

ISBN-13

9783659177972

Title

Noncompliance Among Cardiac and Diabetic Patients in Tripura, India

Author

Suranjana Banik, Debasis Ray

Format

Paperback

Year

2012

Pages

64

Publisher

LAP Lambert Academic Publishing

Dimensions

6 in. x 0.2 in. x 9 in.
About Us
Grand Eagle Retail is the ideal place for all your shopping needs! With fast shipping, low prices, friendly service and over 1,000,000 in stock items – you're bound to find what you want, at a price you'll love!
Shipping & Delivery Times
Shipping is FREE to any address in USA.
Please view eBay estimated delivery times at the top of the listing. Deliveries are made by either USPS or Courier. We are unable to deliver faster than stated.
International deliveries will take 1-6 weeks.
NOTE: We are unable to offer combined shipping for multiple items purchased. This is because our items are shipped from different locations.
Returns
If you wish to return an item, please consult our Returns Policy as below:
Please contact Customer Services and request "Return Authorisation" before you send your item back to us. Unauthorised returns will not be accepted.
Returns must be postmarked within 4 business days of authorisation and must be in resellable condition.
Returns are shipped at the customer's risk. We cannot take responsibility for items which are lost or damaged in transit.
For purchases where a shipping charge was paid, there will be no refund of the original shipping charge.
Additional Questions
If you have any questions please feel free to Contact Us.