Pokemon TCG: XY Evolutions 36-Pack Booster Box [Trading Card Game Nintendo] NEW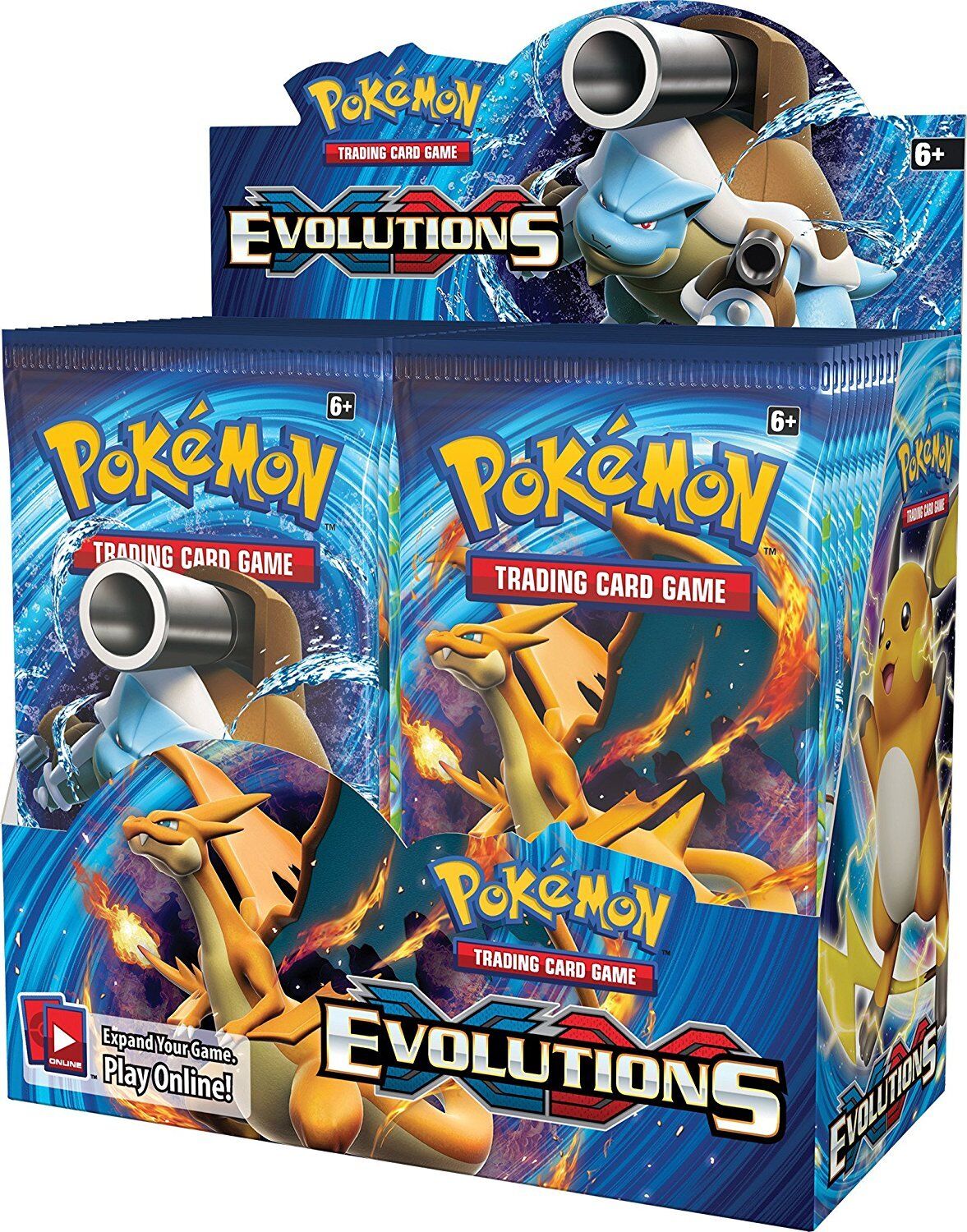 The Shopville Commitment
100% Customer Satisfaction
Buy from us with confidence. With years of experience and thousands of orders fulfilled, we maintain our commitment to deliver top service. Our reputation for service should speak for itself. Rest assured, we are committed to 100% customer satisfaction.
Contact Us
Please contact us if you need assistance with anything with the eBay Messaging Service. We guarantee prompt customer service and satisfaction with personal responses within 24 hours.
Follow Us
Please visit our and follow us!
Fast Free Shipping
Shipping Details
We are committed to shipping within 1 business day after payment.
Orders within Canada are shipped with Canada Post
Orders within United States are shipped with USPS Services
Shopville with ship internationally as well
Mail can be delayed due to customs, holidays, weekends and transit problems. Customs fees, import duties, and applicable laws are the buyer's responsibility.
Easy Payments
We currently accept payments via PayPal.
Please ensure that payments are paid immediately at moment of purchase. Contact us if you are experiencing any issues with payments.
We operate in USD.
Return Policy
Please contact us before returning items for the best service possible
All returns must be in their original condition and may be returned within thirty (30) days from the shipment date at the buyer's expense for a full refund minus shipping and handling costs.
Items returned will incur a restocking fee of 20%.
Pokemon TCG: XY Evolutions 36-Pack Booster Box [Trading Card Game Nintendo] NEW

The Pokémon Legacy Evolves. All Trainers and Pokémon grow and evolve—and this expansion restores the very first Pokémon trading cards to glory! With the exhilarating power of Mega Venusaur-EX, Mega Charizard-EX, and Mega Blastoise-EX, plus some wild surprises like Dragonite-EX, Ninetales BREAK, Machamp BREAK, and Mega Slowbro-EX, the classic hard battling Pokémon and old-school Trainers are reinvented for a new generation. Ask Professor Oak to get you started, and reach new heights with the Pokémon TCG: XY—Evolutions expansion!.
Features:
Set includes over 100 cards
12 new Pokémon-EX, including 5 Mega Evolution Pokémon
4 new Pokémon BREAK
A reinvention of the very first Pokémon trading cards