Rolex Women's Datejust 31 Steel & White Gold 178384 Watch – Blue Dial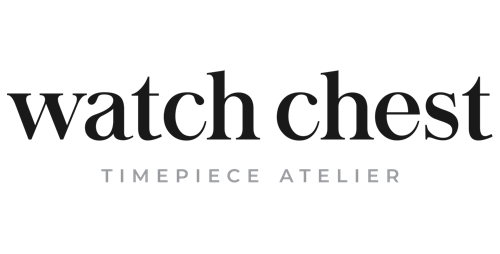 Founded in 2002 and rooted by our renowned workshop, we have fully authenticated and serviced* this timepiece and applied unparalleled craftsmanship to this watch to make it the best of its kind. Don't waste your time and money on fake or dirty watches from dishonest dealers. Choose the best with the craftsman at Watch Chest.
Get answers about this timepiece before you buy. Contact the Watch Chest team through eBay today.
---
Attention eBay Customers: while Watch Chest already authenticates every timepiece we sell, eBay is also now independently authenticating watches sold through their platform. This requires watches to be routed to an authentication center and can delay the timely delivery of your timepiece. Watch Chest no longer receives customer's address and does not have control of when you receive the item. Please keep an eye on the tracking information of your order and if you do not receive the item within the shown time frame, please contact eBay. To learn more visit:
Specifications
Watch Chest Product Number: 178384-8
Condition: Pre-owned (Like New)
Manufacturer: Rolex
Model: Datejust 31
Reference: 178384
Production Era: 2015
Today's MSRP: $16950.00
Case size: 31mm
Bezel: Diamond Set Bezel
Bezel Material: White Gold
Bracelet: Jubilee
Bracelet Material: Stainless Steel
Case Material: Stainless Steel
Dial (Face): Blue
Hour Markers: Classic Hour Markers,Roman Numerals
Crystal: Sapphire
Movement: 2235
Accessories:
Watch Chest Warranty
Protection for your watch. Peace of mind for you
Go further knowing your watch comes with two years of complimentary mechanical coverage through Watch Chest.
Watch Chest Customer Map
Ebay Feedback
Don't take our word for it. See what our customers have to say about their experience.
Contact Watch Chest
Get answers about this watch before you buy. Contact the Watch Chest team through eBay today.
*Servicing level may vary. Most timepieces over 7 years old will receive a full service. Notice: Watch Chest is not an official nor an authorized dealer for any product offered or sold and Watch Chest has no affiliation with the manufacturer. All brand names and trademarks are the property of their respective owners and are used for identification purposes only. Watch Chest is the sole warrantor and factory warranties no longer apply. Rolex is a registered trademark of Rolex Watch USA Inc. Watch Chest is not affiliated in any way with Rolex.
Notice: We ship worldwide with Fedex Express. International shipments are shipped at the customer's risk to shipping delays, international and national regulations, Customs fees, taxation, and damage. We are not responsible for shipping delays, damage theft, acts of nature Customs duties, fees, taxation or regulatory import restrictions. This disclaimer applies only to shipments outside the United States and does not apply to shipments within the United States.