Description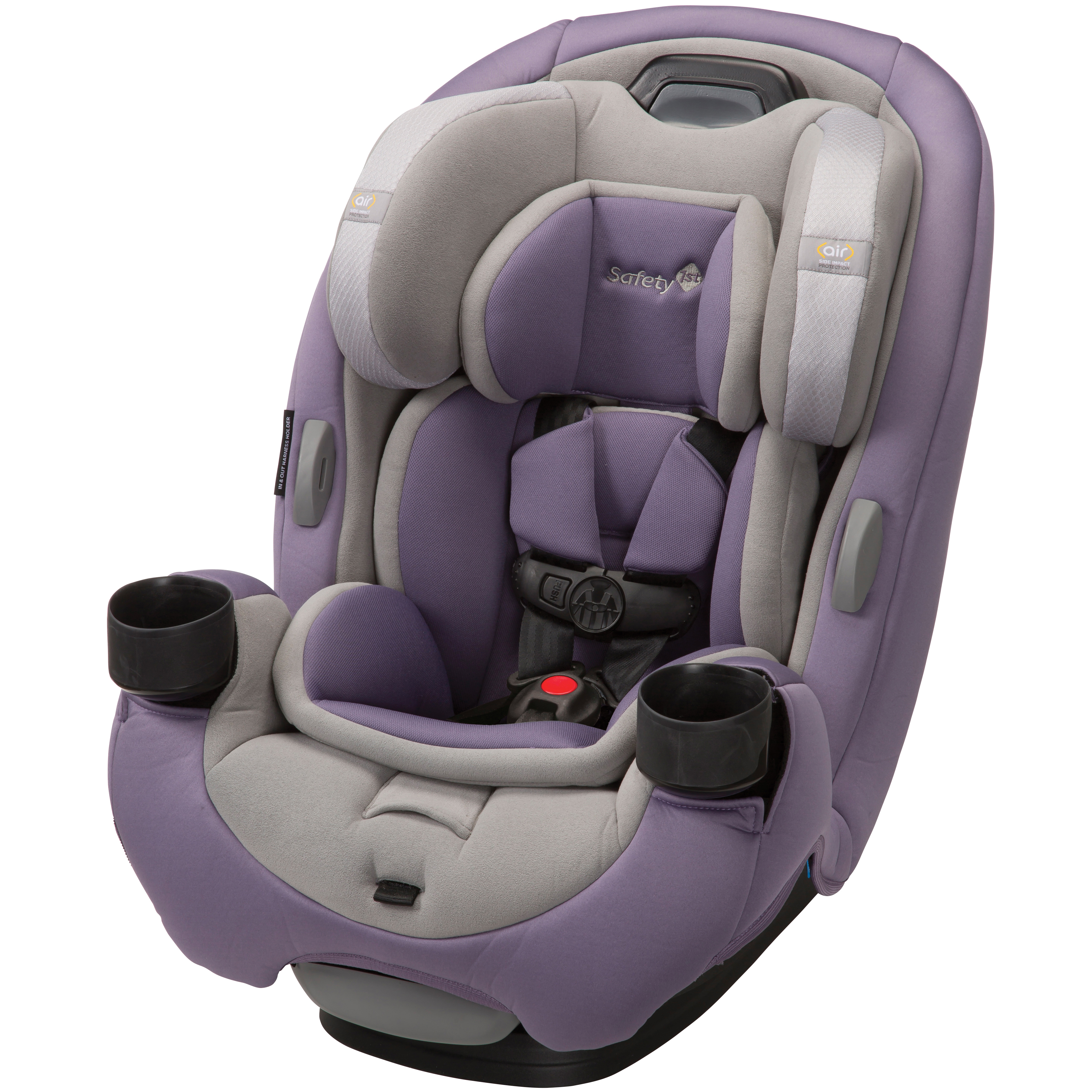 Safety 1st Grow and Go EX Air 3-in-1 Convertible Car Seat
Get the car seat thats built to grow and provide your child with superior protection each and every step of the way! The 3-in-1 Grow and Go EX Air Car Seat from Safety 1st gives your child a safer and more comfortable ride with extended use at each and every stage; including up to 50 pounds in the safer, rear-facing position. This convertible car seat is designed to last through your whole firsts with your child.
From infant through growing toddler, youll be giving your child superior protection with Air Give protection to. When in comparison to similar car seats without Air Give protection to, testing proves that seats with Air Give protection to are safer. In truth, the advanced cushioning system, developed with superior safety testing that exceeds government standards, makes this one in every of our safest seats in the marketplace.
For newborns to growing toddlers, the Grow and Go EX Air can be utilized in the rear-facing position from 5-50 pounds. It includes three comfy reversible pillows for a snug fit that easily cast off as your baby grows.
In forward-facing mode, the Grow and Go EX Air helps to keep your child secure in a harness up to 65 pounds. In both rear and forward-facing mode, harness holders keep the harness out of the way which makes it simple to get your child out and in of the seat. The QuickFit Harness offers additional convenience in either one of these stages by letting you adjust the height of both the headrest and harness with one hand, in one easy step. When your child is able to use the vehicle seat belts, use the belt-positioning booster mode for a safer seat up to 100 pounds.
The seat may be simple to clean with a machine washable and dryer protected cover that gets rid of easily from the seat. The cover attaches to the seat with snaps so theres no want to cast off the harness or disassemble the car seat. Just unsnap and lift the pad away to put it in the machine.
The Grow and Go EX Air provides more comfort to parents too. It takes up less room when used rear-facing, giving up to 7 inches more leg room for parents in the front seat.
Product Features
BUILT TO GROW: The 3-in-1 car seat built to GROW for extended use through 3 stages: Rear-facing 5-50 pounds, Forward-facing 22-65 pounds, and Belt-positioning booster 40-100 pounds
SIDE IMPACT PROTECTION: The Grow and Go's side have an effect on protection helps keep your child safe
EASY IN, EASY OUT: Harness holders keep the harness in an open position so it is easy to get your child out and in of the seat
QUICKFIT HARNESS: With the QuickFit Harness you'll easily adjust both the harness and headrest in one simple step
WASH AND DRY: Machine washable and dryer protected seat pad features snaps that make it simple to take off of the seat; no fuss for really easy cleaning