Description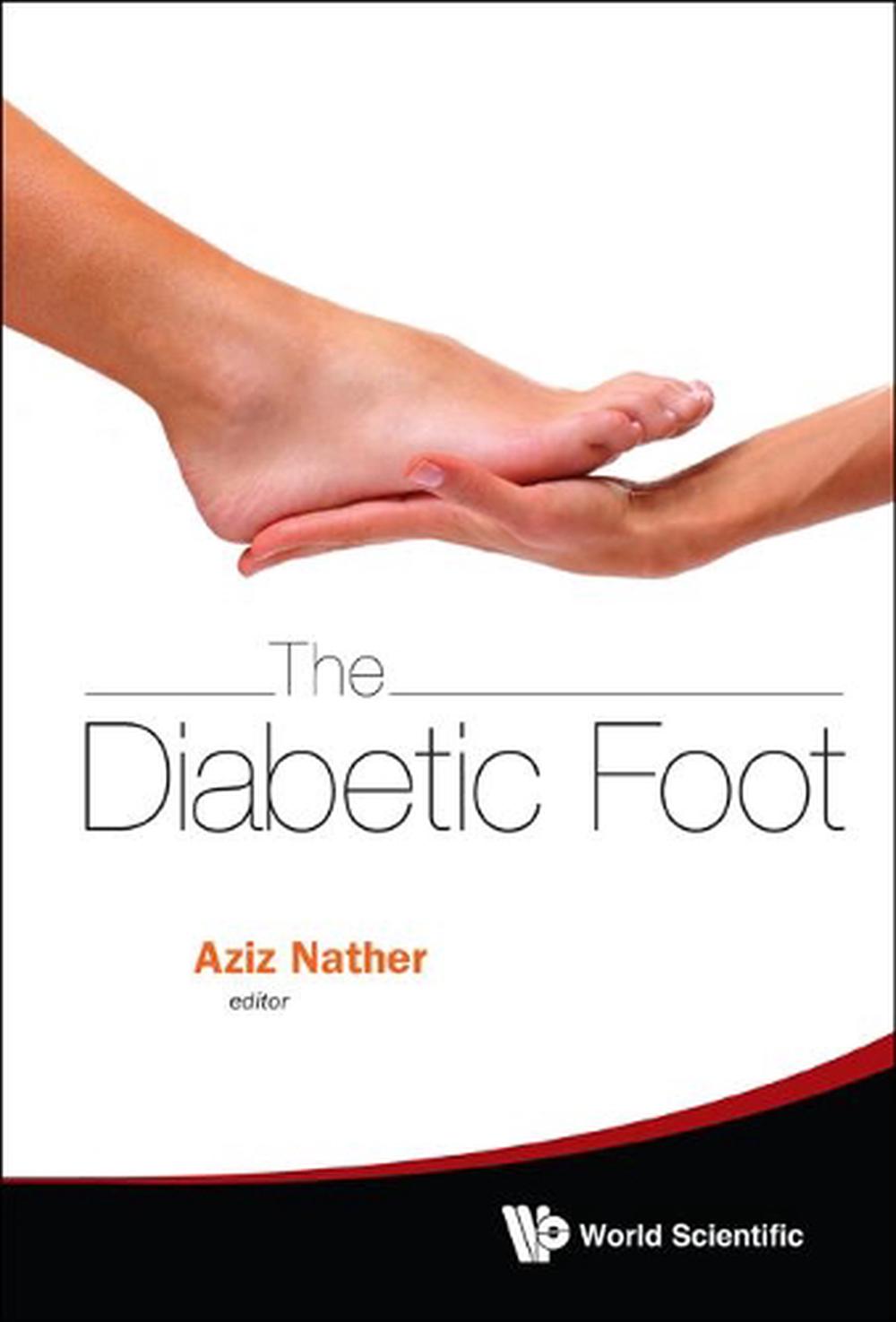 The Diabetic Foot
by Aziz Nather
Estimated delivery

3-12 business days
Format
Hardcover
Condition
Brand New
Description
Suitable for general practitioners, medical students, nurses, patients and care-givers with contributions from a multi-disciplinary team of experts, this book includes a glossary of medical terms so that readers can understand all the terms used.
Publisher Description
This book provides a comprehensive guide for all healthcare professionals managing diabetic foot problems including general practitioners, nurses, podiatrists, orthopaedic surgeons, vascular surgeons and endocrinologists. It is also written in an easy to read fashion so that patients and caregivers will also find it useful.It covers a wide range of topics on the Diabetic Foot starting with an Introductory Section on "Overview of Diabetes". Topics include `What is Diabetes?', `Complications of Diabetes' and `Management of Diabetes'. The section on "Basic Science of Diabetic Foot" covers Anatomy, Biomechanics and Pathogenesis: the Diabetes Foot Triad of Neuropathy, Vasculopathy and Immunopathy. Other Sections include Classification, Clinical Presentation and Treatment.A highlight of the book is the large "Guide to Operative Surgery" section. This section covers Major Amputations, Minor Amputation and other Diabetic Foot Surgeries. The latter details Surgical Debridement and Split Skin Grafting – two of the commonest operations performed. This operative manual is also useful to residents and registrars.The section on Wound Care has also been carefully assembled to meet the needs of nurses, podiatrists and general practitioners, performing day to day dressing of diabetic wounds. It focuses on the use of New Generation Dressings including Silver and Iodine Dressings and Advances in Wound Healing. Patients and Care-givers will also find this useful.The last section "A Patient's Guide" is especially written to benefit patients and care-givers. It includes `Care of Diabetes', `Care of the Foot', `Choosing your own Footwear', `Doing your own Dressing' and `Rehabilitating your Below Knee Amputation'.Finally, the Appendix includes details of the formation of NUH Diabetic Foot Team, Asia Pacific Association of Diabetic Limb Problems and the ASEAN Plus Expert Group Forum on the Management of Diabetic Foot Wounds.
Author Biography
Nather is of the National University Hospital Bone Bank, Singapore.
Details
ISBN

9814417009

ISBN-13

9789814417006

Title

The Diabetic Foot

Author

Aziz Nather

Format

Hardcover

Year

2013

Pages

696

Publisher

World Scientific Publishing Company

Dimensions

6.2 in. x 1.3 in. x 9 in.
About Us
Grand Eagle Retail is the ideal place for all your shopping needs! With fast shipping, low prices, friendly service and over 1,000,000 in stock items – you're bound to find what you want, at a price you'll love!
Shipping & Delivery Times
Shipping is FREE to any address in USA.
Please view eBay estimated delivery times at the top of the listing. Deliveries are made by either USPS or Courier. We are unable to deliver faster than stated.
International deliveries will take 1-6 weeks.
NOTE: We are unable to offer combined shipping for multiple items purchased. This is because our items are shipped from different locations.
Returns
If you wish to return an item, please consult our Returns Policy as below:
Please contact Customer Services and request "Return Authorisation" before you send your item back to us. Unauthorised returns will not be accepted.
Returns must be postmarked within 4 business days of authorisation and must be in resellable condition.
Returns are shipped at the customer's risk. We cannot take responsibility for items which are lost or damaged in transit.
For purchases where a shipping charge was paid, there will be no refund of the original shipping charge.
Additional Questions
If you have any questions please feel free to Contact Us.