Description
What's Included?
Ultraline 1000 Fetal Doppler

Patented 2.5MHz Doppler Probe

Parker Aquasonic Ultrasound Gel 60g

3 x AAA batteries

User Friendly Manual
The Ultraline 1000 Pocket Fetal Doppler is a hand-held fetal doppler, which can be utilized in hospital, clinic and home for listening to a baby's heartbeat. This new model comes with a 2.5 MHz Patented Doppler Probe which used to be specially designed for women of all sizes. It contains components of an ultrasonic transducer and receiver, analog signal processing unit, Fetal Heart Rate (FHR) calculating unit, LCD display, Keep watch over Unit. The Ultraline 1000 Pocket Fetal Doppler is a high performance model with (fetal heart rate) LCD digital display and fetal heart rate curve displays which shows the heart rate cirve continue to exist the built-in color screen. It has 2 Operating Modes: Advanced and simple mode. It has a built-in speaker for audio output and is equipped with an earphone plug so as to listen privately.
Main Features
Battery status indicator

Low power inspection of the battery

Built-in speaker

Fetal heart rate curve display

Output for headphones

Probe inspection

Backlight, Color screen

Auto shut off

Three pieces of AAA 1.5V alkaline batteries
Main performance
Anti-electroshock Type: Internally powered equipment

Anti-electroshock Degree: Type B applied part

LCD Display: 45 mm × 25 mm

FHR Measuring Range: 50 BPM ~ 240 BPM (BPM: beat per minute)

Resolution: 1 BPM

Accuracy: ± 2 BPM

Power Consumption: < 0.8 W

Voltage: DC 3.0 V

Power Supply:TWO 1.5V(AA size)alkaline battery

Suitable The usage of Range: Suitable to be used after the 12th week of pregnancy

Auto Shut-OFF: After 1 minute no signal, power off automatically
Probe:
Nominal Frequency: 3.0 MHz

Working Frequency: 3.0 MHz ± 10%Ultrasound Output Power: P < 10 mWUltrasonic Output Intensity:Isata < 5 mW/cm2Negative Peak Sound Pressure : p_ < 0.5 MPaWorking Mode: Continuous wave dopplerEffective Radiating Area of Transducer: 208 mm2 ± 15%
Physical Characteristic
Dimension: (L) 135 mm × (W) 95mm × (H ) 35 mm

Weight: About 180 g
Qualification
For easy and quick delivery please be sure to enter your correct address and contact information when placing the order with a telephone number preferably.
Your order will be shipped the same business day if place before 1:00 PM EST Monday to Friday. If the order is placed after 1:00 PM Monday to Thursday it'll be shipped the next business day. If you place your order on Friday after 1:00 PM or anytime on weekends or holidays it'll be shipped the next business day.
We ship from Delaware and it could take up to 5-8 business days for the package to achieve you. If you Order expedited shipped it can take anywhere from 2-4 business days to achieve you.
All orders will be shipped to the confirmed address in PayPal.
Taxes, Customs & Duties
We do not charge any taxes, duties or VAT in USA. What you see is the final price plus any expedited shipping charges if you chose to purchase added shipping. Differently shipping is free.
Customer Satisfaction
We will do our best to be sure to are happy and in return we as you to kindly rate our service and tell us how we did. Your feedback is much appreciated. If for any reason you are unsatisfied or the device arrives broken please contact us immediately and provide us the opportunity to make it best for you. Your will be surprised to know that we go above and beyond for our customer. In any case, we wouldn't be here if it wasn't for you!
Buy Secure Product
The following FDA Disclaimer is required for all eBay listings in the Healthcare category and is included for reference.
The sale of this item may be subject to regulation by the U.S. Food and Drug Administration and state and local regulatory agencies.If the item is subject to FDA regulation, we can verify your status as an authorised purchaser of this item before shipping of the item. FDA K Number Ultraline 1000 Pocket Fetal Doppler Premarket Submission Number(510K): K131457 Listing Number: D213940
The sale of this item may be subject to regulation by the U.S. Food and Drug Administration and state and local regulatory agencies. If this is the case, do not bid on this item unless you are an authorized purchaser. If the item is subject to FDA regulation, I can verify your status as an authorized purchaser of this item before shipping of the item.
If you have questions about legal obligations regarding sales of medical devices, you must consult with the FDA's Center for Devices and Radiological Health. Please note the Fetal Doppler isn't intended to diagnose any medical conditions. Please consult with your health care practitioner in case you have any concerns.
Return / Repair / Exchanges
We offer 30 days full money back guarantee for unused products. Your satisfaction is our goal!
We make sure that all our products are 100% brand new and sealed.
All our products come with One Year Manufacturers Warranty
If an item is defective, all it's important to do is simply mail it back to us and we can ship you a new one. Please note that return shipping is the responsibility of the buyer.
About Baby Doppler
Baby Doppler ships in all places North The usa with two strategic warehouses in USA and Canada, and is taking a look forward to going world wide. We strive for quick response time to queries, faster delivery times and above all spreading smiles on expecting parent's faces when they listen to their baby's heart beat. Located in Delaware USA. All our products are in stock and ship immediately. You in reality get the fastest service.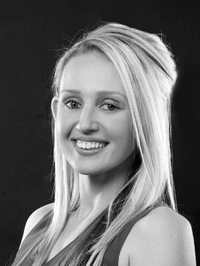 Maria G.
Founder
Baby Doppler
The Big Bang Theory The usage of Baby Doppler
Our new Sign just installed
For any questions or conerns please contact us via the information below
Baby Doppler
6 Dock View Drive
New Castle, DE 19720
Please note this can be a warehouse only and we don't sell to walk in customers.