Lakers Kobe Bryant 1996 Topps Finest #74 w/ Coating Rookie Card 10 PSA Slabbed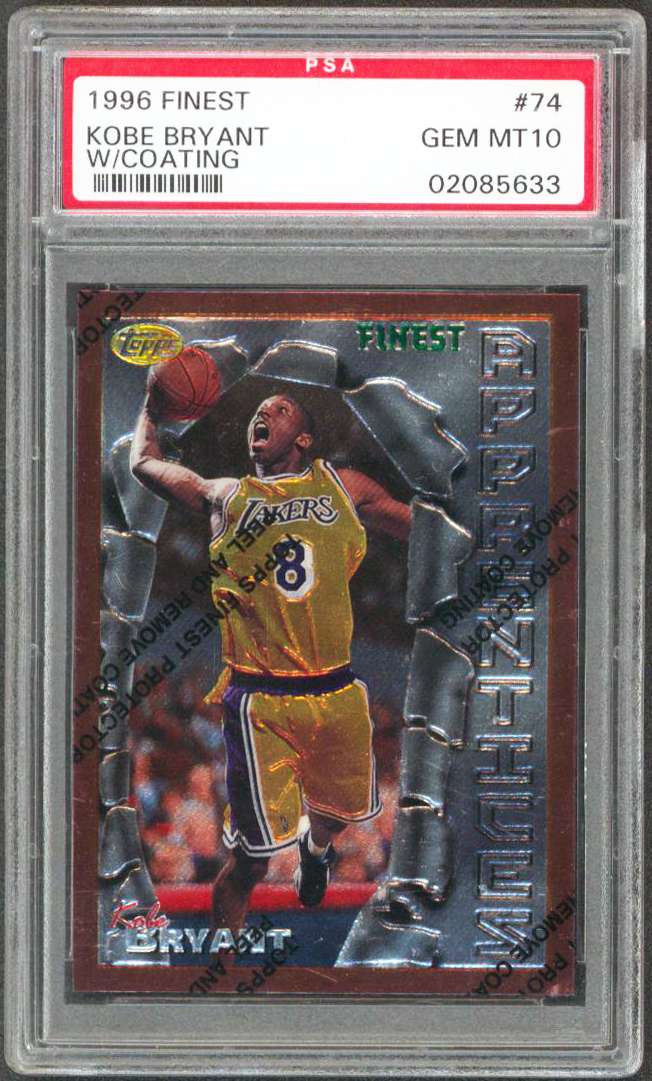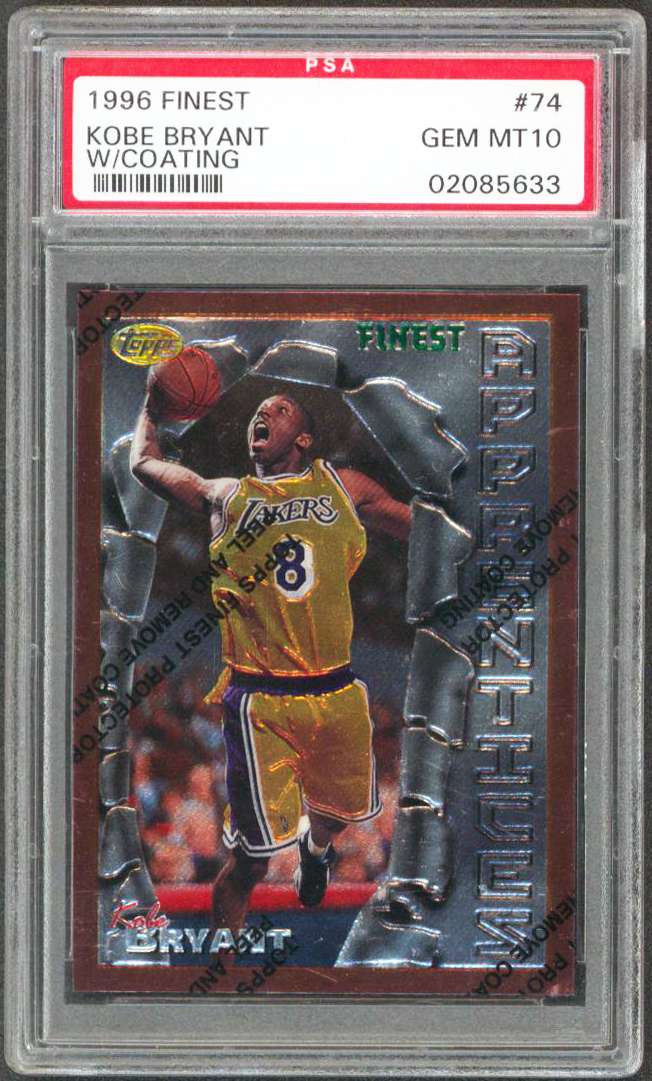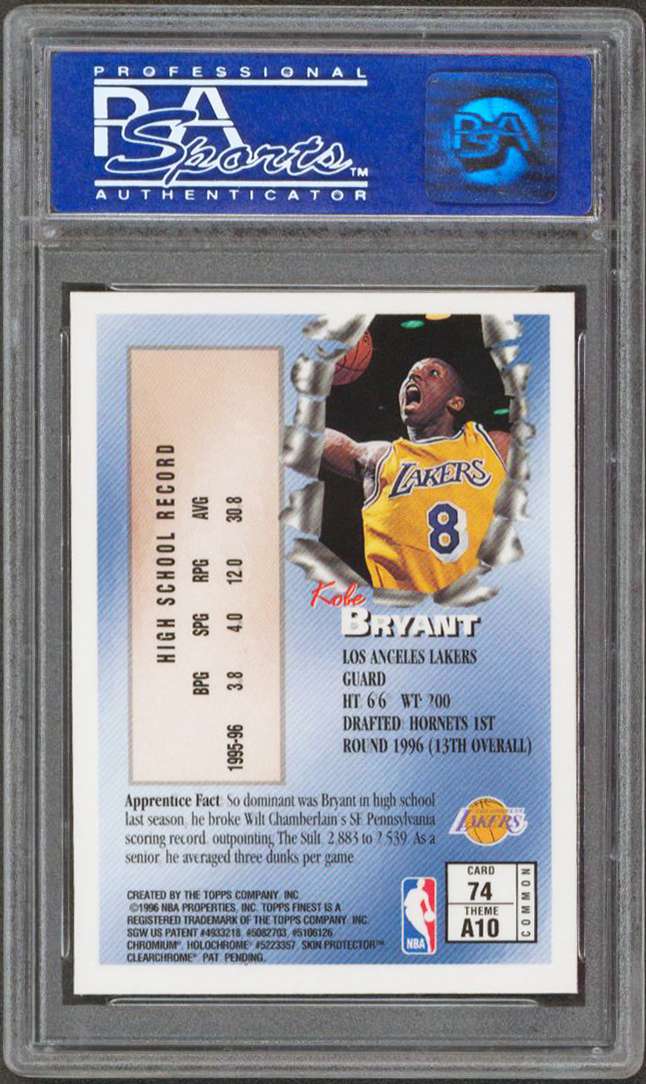 9999.99
This is a Kobe Bryant 1996 Topps Finest #74 w/ Coating Rookie Card of the Los Angeles Lakers. The 1996 Topps Finest #74 w/ Coating Rookie has been Graded Gem Mint 10!. The authenticity can be verified on Professional Sports Authenticator website. This card is not autographed.
Product Details
Signed By: Kobe Bryant
Additional Info: Los Angeles Lakers
Authenticated By: PSA
Details:
The PPC Guarantee:
Press Pass Collectibles (PPC) offers authentic in-person autographs that include a 100% money-back lifetime guarantee regarding the autograph's authenticity. Our items are sourced from PPC autograph signings or direct from leading suppliers of authentic memorabilia. The companies that authenticate these items include Beckett Authentication Services (BAS), Professional Sports Authenticator (PSA/DNA), James Spence Authentication (JSA), Steiner Sports, Upper Deck, Fanatics, Mounted Memories, and Tri-Star Productions. All autographed items come with a Certificate of Authenticity (COA) from these suppliers that includes a tamper proof hologram affixed to the item.
Shipping:
Press Pass Collectibles ships all orders via UPS, FedEx, or USPS within 24 business hours. We will combine shipping! Additional items are typically $1 – $2 each, but cost may vary depending on dimensions and weight. Please contact us for a combined invoice prior to making your payment.
PPC Exclusives:
Press Pass Collectibles has exclusive autograph relationships with over 50 professional athletes and celebrities including Magic Johnson, Chevy Chase, Travis Kelce, Nick Bosa, Randy Moss, Kyler Murray, Adrian Peterson, George Kittle, Dak Prescott, Jerome Bettis, Deion Sanders, Jack Lambert, Mean Joe Greene, T.J. Watt, J.J. Watt, Tony Dorsett, Tony Gonzalez, Michael Irvin, Jason Witten and more!