Description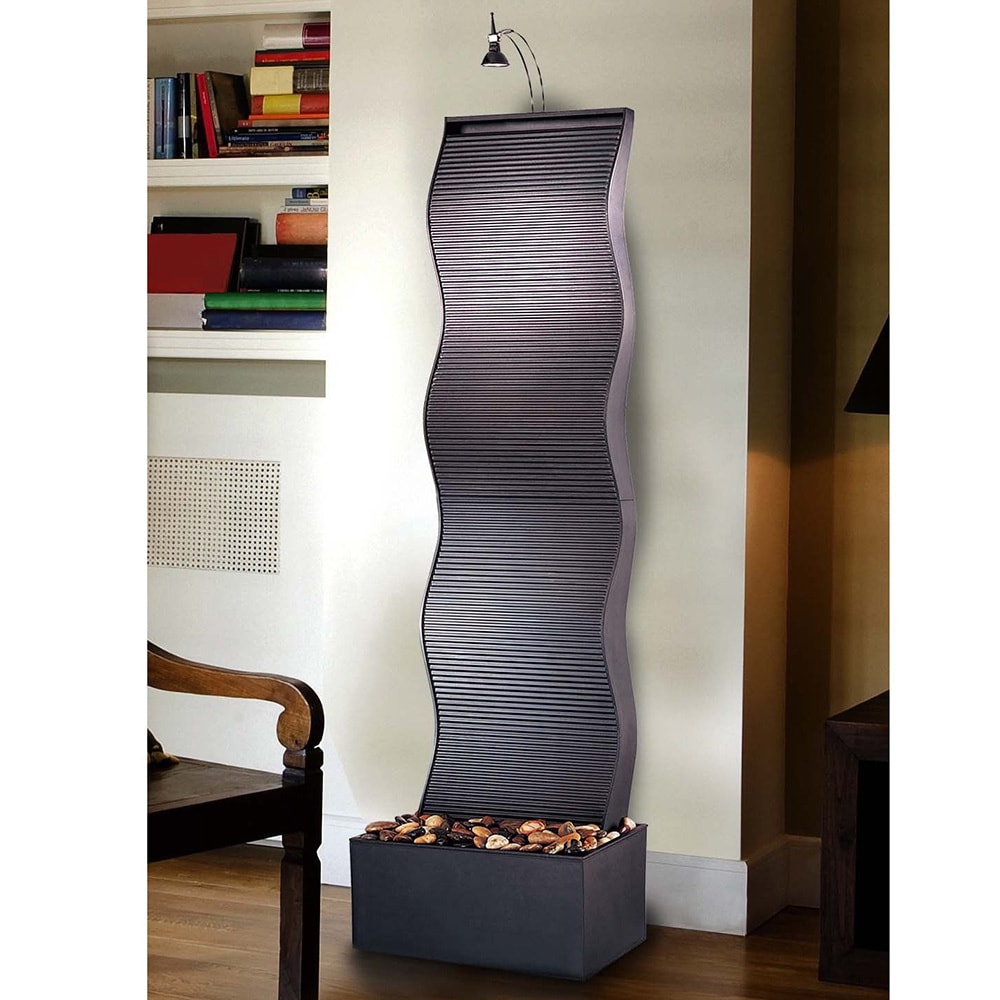 Noah Floor Fountain
Product Description: Water cascades over the ribbed faces of this clean, brand new Noah fountain and lands flippantly on a bed of polished river stones. Overhead lights highlight the water action.
SettingIndoor
Fixture finishNatural slate finish with copper accents
ShadesPolished river stones included
Number of lights1-20 Watt 12V (MR-16) bulb; three (3) bulbs Included
Requires1-10 Watt 12V (MR-11) bulb; two (2) bulbs Included
Socket switch
Dimensions48 inches high x 16 inches wide x 8 inches long
Assembly required.
Note
*All retailers not collecting sales tax from purchasers in Colorado, Kentucky, Louisiana, Oklahoma, Rhode Island, South Dakota, Vermont, and Washington are required to present the next notice: Despite the fact that we, as the vendor, don't seem to be obligated to gather sales tax on your state, this purchase is subject to sales tax unless it's specifically exempt from taxation. This purchase in not exempt merely because it's made over the web or by other remote means. Your state requires that you just file a tax return on the end of the year reporting your entire purchases that weren't taxed and pay tax on the ones purchases. Retailers that don't collect Colorado, Louisiana, Oklahoma, Rhode Island, Vermont, or Washington sales tax, including ourselves, will provide you an end-of-year summary of your purchases to lend a hand you in filing that report. You can also contact your state's Department of Revenue for details on the way to file this return. For purchasers in Colorado, Louisiana, Vermont, and Washington please note that we are required by law to offer your state with a report of the overall amount of all of your purchases from us on the end of the year.