Barnett HyperTac 420 Crossbow 420 FPS 210 Lbs Draw Weight – Mossy Oak

Barnett HyperTac 420 Crossbow 420 FPS 210 Lbs Draw Weight – Mossy Oak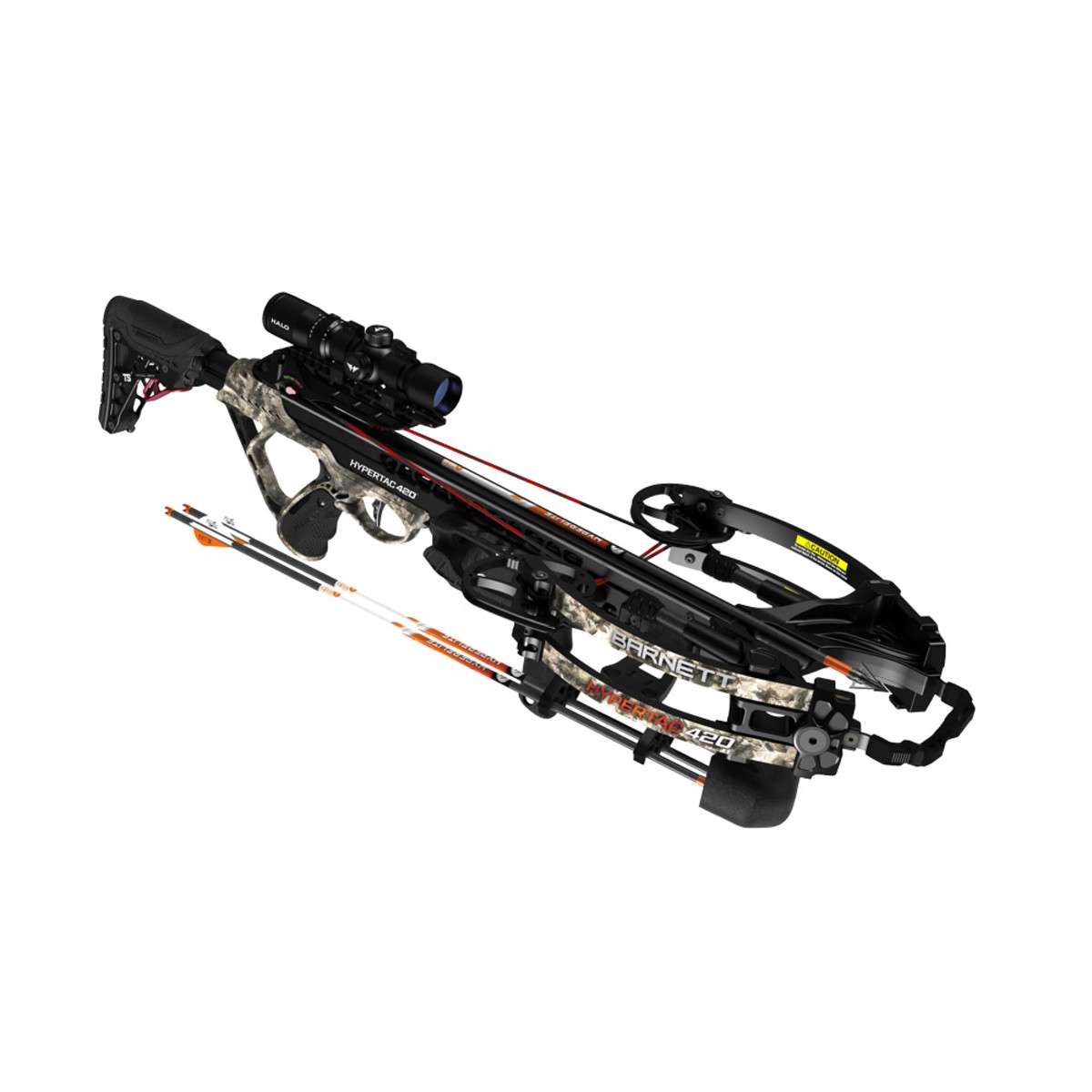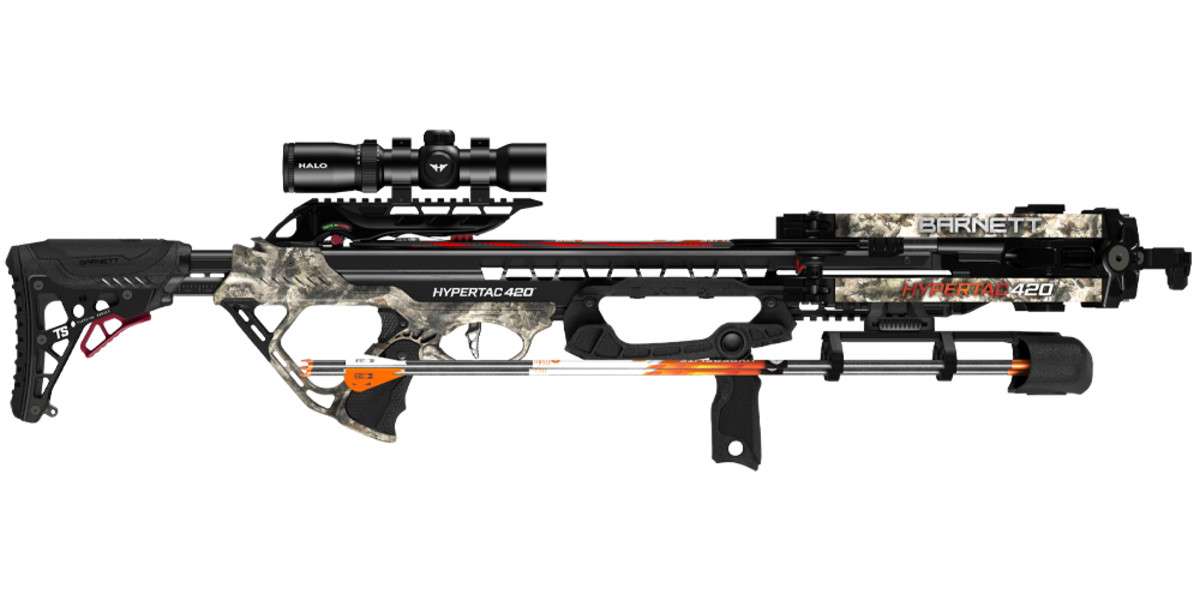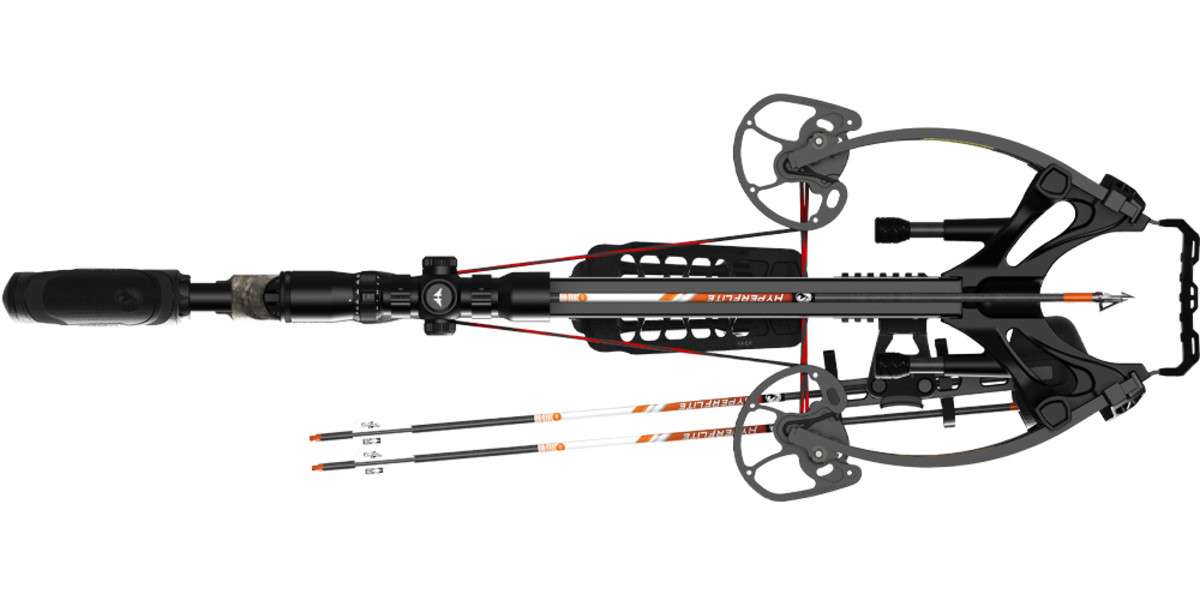 ITEM DESCRIPTION
The most compact and devastating crossbow in its class has emerged – the HyperTac™ 420. A newly designed and ultra-compact riser assembly paired with the tactical-style adjustable butt stock renders this bow unbelievably maneuverable in tight quarters. The ultra-compact design isn't the only thing downsized on this new model, however. The bow amplifies Barnett's Hyper™ series crossbow lineup and shoots the small-diameter, extreme penetrating HyperFlite™ .204 diameter arrows.
Features:
HyperFlite™ .204 Small Diameter Arrow Compatibility
TriggerTech™ 3lb Zero Creep Frictionless Release Technology – $200 value
Adjustable Length-of-Pull Butt Stock
Pass-Through Forend with Multi-Position Pistol Grip
Anti-Dry Fire (ADF) Trigger System
1.5-5x32mm Illuminated, Speed Compensating Scope
Metal Injection Molded (MIM) Trigger
Soft Lok™ Floating Bristle Arrow Retainer
Pre-Installed String Dampeners
CNC Machined Aluminum Flight Track
Three Picatinny Rails
Single Bolt Assembly
Specs:
Axle to Axle: 9.1875″
Draw Weight: 210 Lbs
Kinetic Energy: 149 Ft.lbs
Power Stroke: 15.5″
Speed: 420 FPS
Trigger Type: Trigger Tech
Includes:
Three 22" HyperFlite™ Arrows
Premium 1.5-5×32 Illuminated, Speed Compensating Scope
Premium Side-Mount Quiver
Lubrication Wax
Rope Cocking Device
Payment
Paypal and all Major Credit Card
Shipping
Please feel free to email us.
Hours of Operation: 9am – 5pm (PST).
We take pride in our Customer Service and value all of our customer's questions and concerns. We do our best to make sure that most of these emails and phone calls are returned that same day, if we need any extra time to research your questions you will be notified by phone and email.
Weekend and Holiday emails and calls will be answered the following business day.
Returns
30 days return policy. 15% restocking fee.
About Us
Thanks for choosing TheCrossbowStore as your crossbow and archery bow supplier. We bring you the quality archery products from Southland Archery Supply, Barnett Crossbows, PSE Archery, Ten Point Crossbows, Ravin Crossbows, Obsession Bows, Carbon Express Bows and more for sale at the best price, and we want everyone to enjoy our products and save money from our popular packages deals.
If you have any questions, you can contact us by ebay message, and our representative will contact you within 24-48 business hours.
Copyright © The Crossbow Store. All rights reserved.
target=_blank>